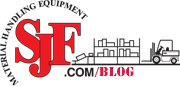 The #1 resource for material handling equipment information, tutorials, and industry news.
Archives: Rant n' Rave
December 20th marked my 1 year anniversary in SJF fully commissioned sales.  I have to say – It was a year that flew by fast. I learned an enormous amount about our different product and service offerings and was introduced to the fast and furious world of fully commissioned sales.
At the end of the year, when all things were tallied, I'll admit I was a bit deflated. Although my end of year grand total was nothing to sneeze at ($700K+), the monies earned weren't where I was hoping they would be.  But to keep a little perspective, I still have a roof over my head and food in the fridge, so I decided to stay on course for year 2.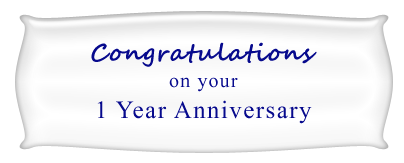 As luck would have it, in the very first month or 2014, I reached a personal sales goal of over $100K sold in one month.  This one winning month provided me hope, inspiration and a new drive to see what else I can accomplish in wild world of material handling sales.
Continue reading
An Insider's Guide to the parlor tricks auctions use to separate you & your money.
In my previous two articles on auction buying secrets, I have exposed the common ways that auction houses get the pigeons to part with their money and actually buy (some of) the junk they are selling. In part three, I'll discuss some common practices that I have come to rely on that usually drastically increase my chances at paying less and getting more.
Tip #1: The Devil is in the Details
Every auction starts and ends with paperwork. 99% of all of the people at the auction never read the fine print at the bottom of the terms and conditions of bidding at registration time. These terms will lay out ALL of the costs that will be associated with bidding on and purchasing items at this particular auction. Extra expenses that most auctions include that will be tacked on over and above your winning bid prices can include but are not necessary limited to:
Sales tax (This can be an additional 3 to 13%.)
Buyers premium (Often 10% to 15% or more)
Removal fees
Loading fees
Security Fees
Many of the details that will affect what you can afford to bid will be determined by what is in those terms and conditions. It's vital that you think through these details before you even bid as they can greatly increase the cost of the equipment to much more than it's worth.
Points to think about:
Is the equipment being auctioned still standing/installed?

If so, Who will be responsible for the removal?
If it's you, the buyer, what will it cost to get it removed?

Is there a deadline for removal?

If so – what are the penalties or consequences if it's not removed within before the deadline?
Will you lose ownership of the material?
Will you be fined?
Will it be removed for you at an exorbitant expense that you will be responsible for?

Can you remove it yourself or must you use a pre-designated removal crew?

If so – what will they charge?
Do they have to be certified? Union?

When, with whom, and how will you remove and/or load the equipment?

What expenses will that entail?
An Insider's guide to the parlor tricks auctions use to separate you &  your money.
In part 1, I reviewed the 4 very simple auction facts that most insiders don't want you to know.
They are:
Auctions are designed to sell stuff. All. The. Stuff. Good, bad and even really bad stuff.
Auctions are designed to sell items for more, not less, than it's really worth.
Auctions are designed to confuse you into making bad decisions and mistakes.
Auctions are designed to get as much of your money as fast as possible with no possibility that you can ever get it back. (This is all done completely transparently and 100% legally.)
In part 2, I'll expose these top 4 auction secrets that net more and more pigeons every day. Here's the good news. After you read this article, you'll trade in your pigeon wings to some other sucker standing next to you who didn't read it.
Let's start with the basics…
(1) Auctions are designed to sell stuff. All the stuff. The good, bad and even really bad, stuff.
The main purpose of any action is to sell all the stuff. This includes all the good stuff, but what we're concerned with here is all the bad stuff (I'm talking about the broken, manufacturer is out of business stuff). The next priority is to get the most money possible for the stuff on sale. The more bidders bidding the better the chances that the seller will obtain higher bids.
All auctions are comprised of good and bad stuff. The good stuff is purposely dispersed evenly among all the bad stuff (filler) to keep as many people engaged for as long as possible. Unfortunately for you, they don't have tags or any sign saying what's good and what's bad. Mixing the good and bad stuff together assures a steady stream of bidders from the beginning to the very end of the auction.
An Insiders guide to buying the jewels while avoiding the junk at  auctions.

Everyone likes a deal right? There's always that chance that you'll get something for nothing. You too can pay pennies on the dollar for prime merchandise. No other place gives the little guy the buying power of the professional than an auction…right?
Not unless you believe in fairy tales! 
I've been buying used material handling equipment at auctions for over 30 years. Over that period of time I have purchased literally hundreds of thousands of dollars of equipment. The art is to find, bid for and buy the hidden jewels amongst a wide variety of worthless junk. I am about to share some of my best personal insights and advice on how to avoid ending up with the junk and avoid the parlor tricks designed to get you to overpay for the good stuff.
Should you cut your prices to increase sales  during a recession?
Let's Check the Math
FACT:: If you cut prices by 20%, you have to sell 25% more units just to maintain revenue(break even).
During good times, a 25% increase in sales volume is asking a lot.  In a recession, the math says it's self induced suicide for almost all who try.
I have been watching scrap prices over the past few weeks since Chrysler stopped the auction process which was used to create the prime bundles market pricing.  According to Steel Business Briefing's scrap reporter, with whom I converse on a regular basis (who is a steady reader of the Steel Market Update and calls my newsletter a "must read"); the price of prime scrap has risen by $130 per ton to $885-$900 per ton since June.
Shredded scrap has been moving higher as well and is currently being quoted at $600-$610 per ton and is believed to have room to move even higher as the month progresses due to the wide spread between prime bundles pricing and that of shredded scrap.  According to SBB's sources the expectation is for shredded to go to $620-$640 per ton.
Scrap is used by all mills – whether fully integrated (BOF) or mini (EAF) and a number of mills are reported to be short scrap at the moment.
Higher scrap prices are going to put pressure on the domestic mills to keep prices up and perhaps be used in both contract negotiations as well as spot pricing as a reason for prices to go higher in the future.  I am not advocating higher prices just trying to keep you aware of price pressures that may come back on the steel buying consumer at some point in time.
Source: SteelMarketUpdate