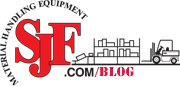 The #1 resource for material handling equipment information, tutorials, and industry news.
Archives: Rant n' Rave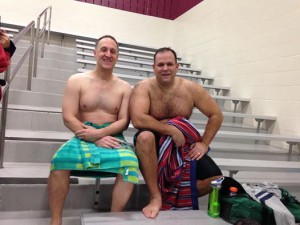 SJF's very own November inside sales champ Eric Thovson ( right) shown here with classmate Mark Karsten talking some smack & posing for photos this past weekend. Eric and Mark posted times of 27.84 & 27.95 respectfully. Not bad for 2 of the oldest swimmers at the meet.
Eric has long been very passionate about promoting the local swim team and has been instrumental in the success of the current program. When he's not promoting swimming, Eric can be found at SJF Material Handling in Winsted, MN. There he works as a inside sales & solutions specialist. No stranger to success, November was a record sales month for Eric and good enough to secure the #1 rank honors among his peers.
So what's next for Eric "ET" Thovson?
Could an Eric Moen swim challenge be in the cards for 2015?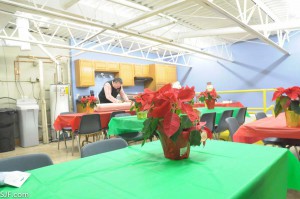 This past Friday SJF held its annual Christmas day celebration and employee appreciation dinner. Each year SJF's owners take time to reflect upon the past years activities with its employees. 2014 was a year which  saw several salespeople hitting personal milestone marks. Jason Dieter and Vance Haugen were recognized as 2014 million dollar+ club  members hitting impressive personal yearly sales numbers along with teammates Kendal Kalamaha & Eric Moen each surpassing  2 million+ sales marks respectfully. As for Kendal &  Eric, neither are strangers to sales excellence. Kendal was last years overall SJF sales champion while Eric Moen has put up impressive numbers each and every month throughout the year. In the end, the claim  for overall sales title went down to the wire with Erics final tally  being  just enough edge out Kendal Kalamaha  ( the 2103 champ), for the 2014 sales crown. Competition among SJF's sales people is always fierce but friendly. The one thing they all agree on is  without the help and support from the many people within the organization what they do in sales would not be  possible.   Our shop , yard and shipping folks are truly the life blood of the company and the unsung hero's  that make it all happen for our clients each and every day.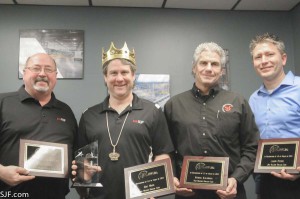 Other award winners included Joe Bachel. Joe was awarded a special plaque in recognition for an impressive 20 years of service. Joe has single handedly kept SJF's equipment running each and every day for the past 2 decades.  His coordination & management of the outside crews is instrumental in getting equipment in and out of the yard on a daily basis. Joe  has proven himself as  one of those rare people who can always find a way to get it done.
Lorie Bachel, Ed Salonek and Greg Labow were recognized for the extraordinary effort and long hours they sacrificed to get the new inventory and data management systems up and running. Brian Springer, Dave keeper and Matt Johnson were also recognized
for their contributions to the design, manufacture  and installation of the sweep sorter project at  Fun Company in Mankato Minnesota this fall. Last but not least special recognition was given to the entire SJF shop, dock & yard crew teams.  Arguably the unsung hero's of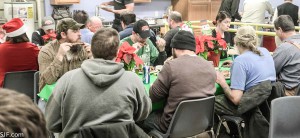 the company, the effort they put forth throughout the past year getting products picked, packaged & and shipped accurately and on time. Their efforts  resulted in SJF receiving a record number of customer 4-& 5 star reviews from clients across the USA in 2014.  For your efforts, we salute you!
In the end, 2014 went down in the book as a memorable year that saw many new challenges. 2014 marked a transition from something old & comfortable to something new & bold. A year that saw individuals put aside personal differences to come together to work & succeed as a team. It was a year where everyone's participation made a difference and has set the stage for an exciting year to come.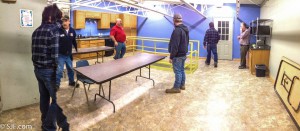 The final finishing touches today were put on SJF's  newly refurbished company lunch room.  Several weeks in  waiting and just in time for Christmas, the new lunch room will be completed just in time to host  SJF's annual employee chile cook-off wars.   With credit card in hand, Menard's was raided and supplies requisitioned resulting in a total kitchen makeover for the employees lunchroom. The revamp  included but was by no means limited to  new tiled floors, a hipster paint job, new 100% certified imitation wood cabinets, scratch & dent  appliances,  fully functional electrical outlets and more.  All construction was done under the watchful eye of sales solutions specialist and resident celebrity   "Rusty Iron Chef"   Vance Haugen ( seen above in his snappy colored red shirt). Vance's review –   2 thumbs up & a full 5 stars approval rating.

It sta

rted with your typical Wednesday  afternoon taunt among coworkers which lead to a 5K race challenge on a frigid Thanksgiving day.
Kendal Kalamaha (who's no stranger to accepting a challenge) and Jason Deiter  ( who's not shy about creating one) overcame some cold frigid weather and a blistering wind to participate in this years annual  Turkey Tag-a-long 5k run in Howard Lake Minnesota.   It was one of those " if you do it I'll do it to" scenarios that got both men out on the course and across the finish line.  While it may have been  Kendal's 1st official 5K race, he is no stranger to running long distances. Kendal has been an avid runner for the past 2 years often waking at 4 AM to put in as many as 4-5 miles/day before leaving for the office.  Jason is no rookie to competition himself having been an avid distance runner and a
local legend a few years back.  At the end of the day,  Kendal  finished with an impressive  25:26:5 time. Kendal's effort  for 5K was good enough to earn him a 10th place finish  in a field of over 120 runners .    Jason's  31:22:00 time was good enough to beat over half the field and a 40th place finish. Not bad for going right from the couch  to the starting line in frigid conditions.  When Jason and Kendal aren
't running races or  taking on challenges they can be found working at SJF Material Handling in Winsted, MN.  There Jason , Kendal and 6 of their sales coworkers work with businesses  nationwide  who are looking for  new & used material handling  & warehouse equipment…or at least..  when they are not taunting each other over the next new challenge.
December 20th marked my 1 year anniversary in SJF fully commissioned sales.  I have to say – It was a year that flew by fast. I learned an enormous amount about our different product and service offerings and was introduced to the fast and furious world of fully commissioned sales.
At the end of the year, when all things were tallied, I'll admit I was a bit deflated. Although my end of year grand total was nothing to sneeze at ($700K+), the monies earned weren't where I was hoping they would be.  But to keep a little perspective, I still have a roof over my head and food in the fridge, so I decided to stay on course for year 2.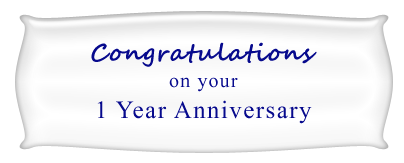 As luck would have it, in the very first month or 2014, I reached a personal sales goal of over $100K sold in one month.  This one winning month provided me hope, inspiration and a new drive to see what else I can accomplish in wild world of material handling sales.
Continue reading
An Insider's Guide to the parlor tricks auctions use to separate you & your money.
In my previous two articles on auction buying secrets, I have exposed the common ways that auction houses get the pigeons to part with their money and actually buy (some of) the junk they are selling. In part three, I'll discuss some common practices that I have come to rely on that usually drastically increase my chances at paying less and getting more.
Tip #1: The Devil is in the Details
Every auction starts and ends with paperwork. 99% of all of the people at the auction never read the fine print at the bottom of the terms and conditions of bidding at registration time. These terms will lay out ALL of the costs that will be associated with bidding on and purchasing items at this particular auction. Extra expenses that most auctions include that will be tacked on over and above your winning bid prices can include but are not necessary limited to:
Sales tax (This can be an additional 3 to 13%.)
Buyers premium (Often 10% to 15% or more)
Removal fees
Loading fees
Security Fees
Many of the details that will affect what you can afford to bid will be determined by what is in those terms and conditions. It's vital that you think through these details before you even bid as they can greatly increase the cost of the equipment to much more than it's worth.
Points to think about:
Is the equipment being auctioned still standing/installed?

If so, Who will be responsible for the removal?
If it's you, the buyer, what will it cost to get it removed?

Is there a deadline for removal?

If so – what are the penalties or consequences if it's not removed within before the deadline?
Will you lose ownership of the material?
Will you be fined?
Will it be removed for you at an exorbitant expense that you will be responsible for?

Can you remove it yourself or must you use a pre-designated removal crew?

If so – what will they charge?
Do they have to be certified? Union?

When, with whom, and how will you remove and/or load the equipment?

What expenses will that entail?