The #1 resource for material handling equipment information, tutorials, and industry news.
Featured Equipment: Extendo Conveyors
May 24, 2012
Posted By:

SJF Material Handling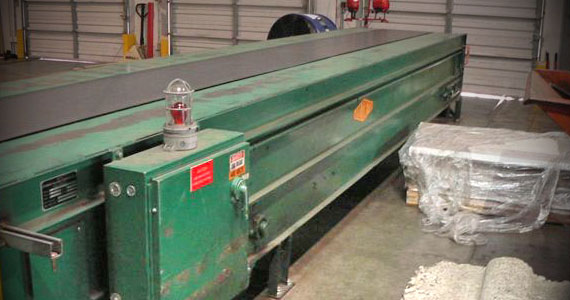 Check out these great prices on some extendo conveyors we currently have available for sale.  These units are priced Used As-Is for Immediate Sale! These are used, but fully operational extendos. Each unit was tested before removal to ensure they are in good running condition.
Details
3 ea. – Rapistan Truck Loaders
75′ Extended / 25′ Contracted
40″ Overall Width, 18″ Wide Belt
Transversing
Can be configured for either loading or unloading
480V/3PH
As Low As: $15,595 ea. | Sale Price: $12,495 used as-is
1 ea. – Stewart Glapat Truck Loaders
58′ Extended / 18′ Contracted
50″ Overall Width, 24″ Wide Belt
Transversing
Can be configured for either loading or unloading
480V/3PH
As Low As: $14,495 ea.| Sale Price: $12,995 used as-is