Info, Tutorials and How To Guides
Material Handling Equipment Guides
Material Handling Equipment Tutorial Guides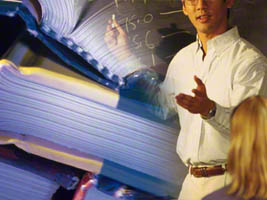 Below we have assembled 26 practical Material Handling tutorial guides to assist you in discovering, understanding, and selecting the best warehouse equipment for your storage and/or automation applications.
At SJF, we feel it is important to help our clients make good choices in equipment selection.  It has been our experience that equipment selection should not only be predicated on a litany of manufacturer and industry specs but to seriously consider client feedback on what is working in the field.
After all, who better knows their business and the equipment it takes to make it tick than those that run it.
We've assembled our "Top Material Handling Equipment Guides"
Each guide contains practical knowledge, tips & tricks, including real customer feedback to help you make grounded informed decisions about what's working and why. Feel free to use this information as a resource to better guide you to understand the many features and benefits different material handling solutions make available to you and your business.
Below is a list of all the detailed guide we have created to help you make an educated decision about any material handling you intend to purchase.  If you'd like to suggest a new guide, please email us.