The #1 resource for material handling equipment information, tutorials, and industry news.
Steel Price Updates | 09/07/2011
September 7, 2011
Posted By:

SJF Material Handling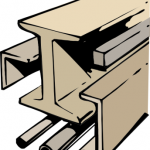 Baosteel predicts iron ore prices to stay high into 2012
Ma Guoqiang, president of Baoshan Iron & Steel – Baosteel Group's listed arm – expects Chinese iron ore import prices to remain high for the fourth quarter of 2011 and throughout 2012.
Ma's comment, contained in the company's online communication with the shareholders on 31 August, reverses the prediction Baoshan Steel made in May that the global iron ore market would dip into oversupply this year.
US Scrap Prices to go Sideways to Slightly Up
A strong sideways pricing trend is expected for the US scrap prices in September, while some regions may see a slight increase in prices.
Sources: Steel Business Briefing, Steelorbis