The #1 resource for material handling equipment information, tutorials, and industry news.
Tag Archives: SJF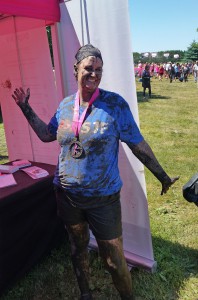 Congratulations to Denise Rosenau for turning in the most interesting SJF T-shirt photo during July. 
A big shout out and pat-on-the back congratulations  goes out to  Denise Rosenau for turning in the most interesting  SJF T-shirt Tuesday photo during July. The above photo landed her 1st prize and the title of SJF T-Shirt Tuesday Grand Champ for July. .  There were times when the competition got down and dirty but  Denise literally crawled threw mud & barbed wire to win the prestigious award.
Her prize? … A lifetime supply of SJF.com  t-shirts  — what else!   —  Congratulations Denise!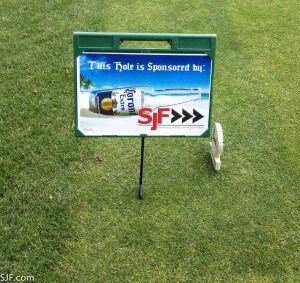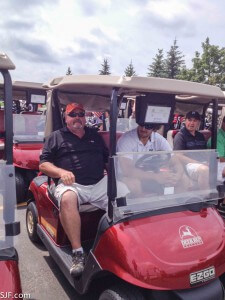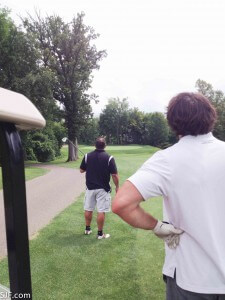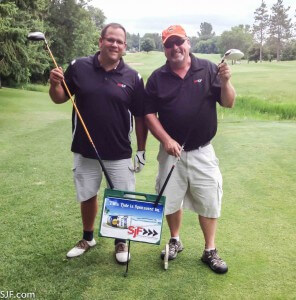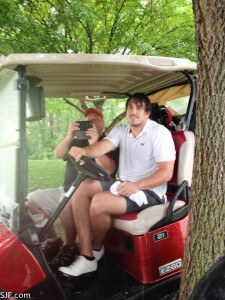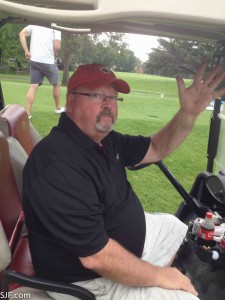 This past week saw Sam & Stafford Sterner, Vance Haugen and Eric Thovson get together to Tee it up at Deer Run Golf course to help raise money for Pancreatic Cancer Research. What turned out to be a hot and humid day was briefly interrupted by a downpour rain delay. Fun was had by all and some money raised for a great cause.