Info, Tutorials and How To Guides
Tag Archives: steel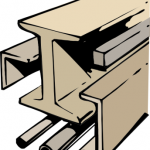 Baosteel predicts iron ore prices to stay high into 2012
Ma Guoqiang, president of Baoshan Iron & Steel – Baosteel Group's listed arm – expects Chinese iron ore import prices to remain high for the fourth quarter of 2011 and throughout 2012.
Ma's comment, contained in the company's online communication with the shareholders on 31 August, reverses the prediction Baoshan Steel made in May that the global iron ore market would dip into oversupply this year.
The United Steelworkers union says the section 301 trade case it filed last week against Chinese practices is separate but complementary to the agreement it signed last month with two Chinese power generation companies.
The 301 case asks the US trade representative to investigate five areas of "protectionist and predatory practices" used by the Chinese to develop their green sector at the expense of US jobs and production.
Declining scrap prices are expected to drag down US longs prices with them, Steel Business Briefing understands.
A source at one domestic beams producer predicted yesterday that prices for delivery of that product next month would fall along with the decline in scrap by $20-40/short ton.
Source: Steel Business Briefing
August US scrap surcharge benchmark down $45/l.ton
A key scrap price that determines surcharges for August deliveries of many steel products in the US market fell by $45 – from $350 to $305 per long ton, Steel Business Briefing learns.
As SBB has previously reported, scrap market players had been expecting a drop in scrap prices due to especially weak export demand.
Source: Business Briefing
Sources: US scrap prices will continue rising
The US scrap market for January and February is still taking shape – but market players tell Steel Business Briefing they expect prices to continue their upward march.
"I think the demand is going to be exceeding the supply, so I think prices will remain strong," said one West Coast market player who said shredded scrap for export to Asia was selling at around $300/long ton, fob.
Turkish steel mills are still buying little scrap because of the high global prices. US suppliers are not offering any price to Turkey because of the strong domestic demand in USA, market sources tell Steel Business Briefing.
Only one deep sea cargo from the European Union was sold to Turkey this week. This latest mixed cargo included 5,000 tonnes of busheling scrap, 5,000 tonnes of shredded and 35,000 tonnes of HMS 1&2 70:30 sold at $314/t cfr, SBB learns.