Schnitzer: Scrap markets still active despite price decline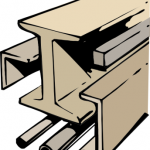 While ferrous scrap markets have become "cautious" in recent weeks with prices falling, prices are still strong overall, believes Tamara Lundgren, ceo of US-based Schnitzer Steel Industries. She was speaking on a conference call yesterday to discuss the company's quarterly results; the call was monitored by Steel Business Briefing.
"Our customers have a need for scrap but they are watching world events and keeping inventories low," she said.
—————————————-
SDI execs see stable scrap market
Executives at minimill steelmaker Steel Dynamics Inc and scrap unit OmniSource say ferrous scrap will likely remain fairly stable this year, though they cautioned the scrap environment is still volatile and their outlook uncertain.
Speaking yesterday on a conference call to discuss third quarter results, Mark Millett, SDI president and coo, said he doesn't anticipate any dramatic moves in scrap pricing unless there is an appreciable change in domestic steel mill utilization. The call was monitored by Steel Business Briefing.