Forklift Services
Professional Forklift Repair & Maintenance

SJF is proud to offer a full line of Certified Forklift Maintenance and Repair Services. We have been repairing and refurbishing lift trucks in house since 1979 and now we're making our professional forklift technicians available to companies here in Minnesota.
Whether you have one forklift or an entire fleet, we can assist with anything from basic maintenance to entire forklift rebuilds, repairs, and fleet maintenance. Your lift trucks are vital to your business. That's why we are now offering certified forklift repair services at a special introductory rate. Please read below for more details.
Our professionals have complete project management experience and can assist you at all steps of your project including, budget development, coordinating contractors and inspectors to provide a complete site-management solution.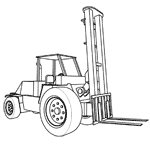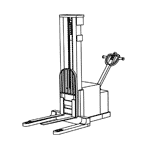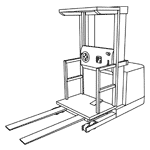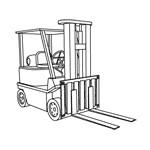 Forklift Services Offered
Request More Information
Using the PDF forms linked below, you can simply fill them out and fax a request a quote from our forklift maintenance staff. If you have questions about the forms, or want to inquire about our unlisted lift truck services, please call or email us and we'll be happy to discuss your needs.
[Phone: 320-485-2824 x 232 | Fax:320-485-2832 | Email: ]

General Maintenance Form (PDF File)

Scheduled Maintenance Form (PDF File)

Service Call Form (PDF File)
Forklift Maintenance Programs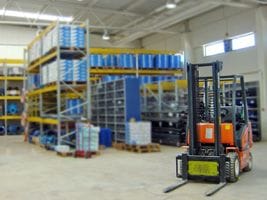 If you're like many of our clients, your forklifts are a key component to your distribution or warehousing operations. That's why it's more important than ever to make sure your lifts are running at peak performance. There's no better way to do this than rely on a shop with qualified professionals who can provide regular service and maintenance operations. Our forklift maintenance team can travel to regularly oversee, inspect and repair your lift trucks. Our pros are also trained to diagnose, identify and repair problematic areas to minimize your costs and increase the lifespan of your investment.
Each of our professionals has no fewer than 10 years experience refurbishing, maintaining and/or rebuilding all major brands and types of forklifts - including; NISSAN - TOYOTA - YALE - RAYMOND - WHITE - CAT & MORE. We can service electric, gas, diesel, or propane trucks.
Our team can also diagnose any battery or charger problems you may be having. If your batteries are not operating at the top level, we can help. Our team can inspect, diagnose, maintain and repair your chargers and batteries providing you a full line of forklift related services.
SJF Buys Used Material Handling Equipment
SJF pays CA$H for larger quantities of used warehouse and storage equipment.
Our professional crews can even remove equipment you want to sell!
Sell Your Equipment | Click the link at left to use our easy form.