Press & Articles About SJF Material Handling
SJF remains very active in the material handling community - often authoring articles about material handling equipment, services or opinions. As a leading voice in the material handling industry, SJF and its employees have been prominently featured in several trade publications. We have compiled these articles here on these pages for your perusal.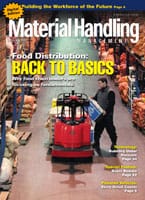 Special Feature: Buyer Beware
Now is a good time to consider used material handling equipment. For those struggling to survive in this down market, selecting used instead of new equipment is an opportunity to save a significant amount of money.
And, there's plenty of supply. In fact, we may soon see droves of used equipment sellers crawling out of the woodwork. Today, there's a mad rush to consolidate facilities to cut costs and drive efficiency. A company that once had 10 distribution centers, for example, now has five. There's nothing wrong with equipment from closed facilities. Businesses are liquidating it not because it is defective but because they need to shed assets.
As a result, material handling professionals can buy a fully functioning piece of equipment for pennies on the dollar. But, don't smash the piggy bank just yet. Caution is strongly advised when investigating the opportunity offered by used material handling equipment. Consolidation is creating a profit opportunity that unscrupulous people will exploit.
There is no board that certifies dealers of used pallet racks, for example. Used dealers are not authorized by the original manufacturer or anyone else. Sellers of used equipment can be ordinary people, brokers, middlemen or auctioneers.
Material handling systems—conveyors, sorting systems and shelving—represent major purchasing decisions, no matter how you slice it. The wrong decision can be costly, and making the right decision can be difficult because of the numerous options available.
So, how do you tell a legitimate operation from a phony one? To get the answer, you have to perform some due diligence. To help you do that, I've compiled seven key questions you should ask to avoid being taken to the cleaners.
1. Does the seller stock what it sells?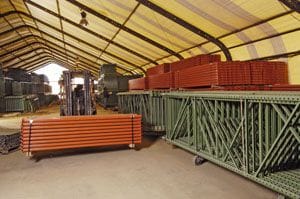 Dealers with inventory offer delivery assurance and easy inspection of items in stock. Even if the specific item you are looking for is not in the current inventory, the fact that inventory exists tells you some positive things. Some dealers give the impression of having more stock or a larger operation than they have, if they have one at all. Beware of false impressions.
A few years back, a self-proclaimed "major" dealer had a Web site with a picture representing his company location. The photo featured a large, impressive-looking building. Barely visible in the bottom corner of the photo was the dealer's actual office: a room in the shopping mall across the street.
Obviously, your best bet is to see the dealer's facility for yourself, but that's not always convenient, especially in the early stages of your search when you are researching numerous dealers.
One way around this is to go online to a site that shows satellite images, such as Google Earth, and enter the dealer's address. Look at the satellite photo of the location. If the seller operates out of a basement or a shopping center, they most likely have no inventory. If inventory is extensive, you should be able to see it in the photo. Also, beware of P.O. boxes and suite numbers, which often disguise one-room offices.
2. Is it an established business?
The material handling equipment business is extremely competitive, and dealers with bad reputations don't last long. Look for a company with at least 10 years of business history under the same name. There is at least one such dealer in every major city in the U.S.
Long-term survival is not just proof that a dealer has treated customers well. Experienced suppliers can tell jewels from junk. They are knowledgeable about industry trends and standards. In general, their recommendations are good, prices are fair and colleagues and competitors respect them.
3. Is it a real business?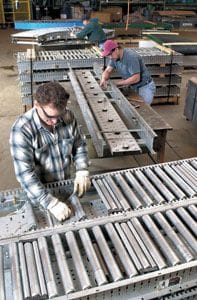 I already mentioned people doing business out of basements and shopping malls, but it gets worse. Some people sell material handling equipment in their spare time. They have a day job, which may or may not have taught them something about material handling. They have neither the experience to guide you to the right items nor the resources to support you after the sale.
Ask for a business phone number, not just an e-mail address or cell phone number. If nobody answers the phone, and you get the same person's voice mail every time, there may be a problem. If your contact can't meet with you during normal business hours, there's definitely a problem.
4. Does the seller own what it sells?
Some brokers are nothing more than deal makers, simply flipping equipment by making a couple of phone calls. What you want are people who have demonstrated faith in the quality and salability of their business by investing their own money in it.
Also, any legitimate dealer will be happy to let you inspect equipment. Don't accept photos. Large dealers may have multiple storage facilities throughout the country. Use the money you save by purchasing used equipment to get on a plane and go see the equipment. If an item has only recently become available, it may still be on the premises of the former owners. If you are performing an inspection at a place not owned by the dealer, ask for proof of ownership.
And, don't give a dealer money to buy equipment. Some equipment comes on the market because the current owner went bankrupt, and if the court seizes the assets of the company, you may never see the equipment or your money ever again.
5. Is the company financially sound?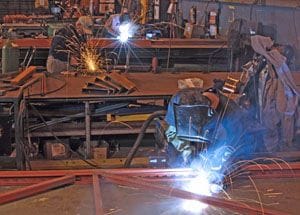 If your purchase is large enough to justify the expense, it may be a good idea to get a D&B (Dun & Bradstreet) report. The cost is $100 or less and can easily pay for itself many times over. This will tell you who they buy from, their payment record, lawsuits filed against them, when they were incorporated, number of employees and names of owners and officers.
If people claim to be owners and operators, but they are not listed as either, this may indicate an attempt to shelter themselves or their assets from lawsuits or bankruptcies. While privately held companies will often divulge less information than public ones, reputable companies have nothing to hide. Use common sense when evaluating companies. There are plenty of good people running good companies. Avoid those who conceal their histories, owners, officers, backgrounds and/or financial information.
6. Can the dealer follow up?
Anyone can sell equipment, but only a few service what they sell. Once you own the equipment, someone has to inspect, repair, replace, buy back, deliver, install and maintain it. If the broker can't do that, you have to start searching for somebody who can. Ask to see facilities and resources for performing such services.
Be aware that some brokers may tell you they have somebody else to perform those services. Keep in mind that adding a middleman can mean a loss of control over costs and schedules. It also complicates communication. Can they repair or replace items that get damaged or need repair? If so, at what price?
7. What is the dealer's reputation?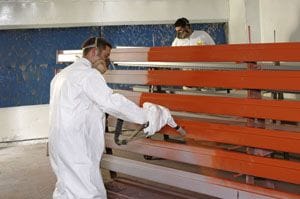 You can always ask for references, but be wary of lists they voluntarily give you. Some references are kept on a permanent retainer, and almost all of them are carefully selected.
Instead, ask about jobs they have performed in your area and if you can talk to customers. If they can't provide names, it may mean they have no track record in your area or have had issues servicing them, resulting in poor relations.
Another tip is to call their competitors. Ask if they have ever heard of the company. Ask about reputation and experiences dealing with them. While impressions and opinions are just that, this is one instance in which no news is not good news. Feedback like "I'd rather not say" or "No comment" are not good testimonials.
has over 30 years experience within the material handling industry and is currently President of SJF Material Handling Inc. a nationwide provider of new & used material handling equipment & services.
Press Release
SJF Introduces Software Solution for Carousel Control
Winsted, MN - (September 9, 2008) SJF Material Handling of Winsted, Minnesota has announced the introduction of Sure-Pik(TM) Lite Carousel Storage and Retrieval Software. Sure-Pik can be used with any make or model of horizontal or vertical carousel using the original controls or SJF's Chameleon Carousel Controls.(TM)
Users log in, then use the keyboard or a scanner to enter the part number, SKU or other identifier. Information about the part is displayed on screen, and a click of the Retrieve button brings the part location to the operations area. Full diagnostics are included, and the system can also be run in Bin Location mode, which operates much like manual carousel controls to retrieve parts by location. The View Parts function permits the operator to search for a part with incomplete knowledge such as half a part number, product type, etc.
Included is Sure-Pik Lite Manager, database management software based on Microsoft SQL Server Database Engine. Authorized users can update the parts database by adding, deleting or editing product information, location and graphics.
Sure-Pik Lite is the first off-the-shelf Sure-Pik software release from SJF. More features will be available on future releases, and custom solutions are currently available.
In business since 1979, SJF Material Handling (SJF.com) is a nationwide provider of new, used and "renewed" material handling equipment. SJF services include design, layout, engineering, installation and systems integration of material handling equipment. Headquartered in Winsted, Minnesota, SJF recently added a new Indiana sales office in 2008.
SJF Contact: Mike Fortin
Sure-Pik Webpage
mkfortin@surepik.com


Material Handling for Lean: Racking Solutions
With the advent of lean manufacturing and minimal inventories, racking isn't as prevalent as it once was. Gone are the days when drivers put a lot of miles on a forklift between cluttered racks and workstations.
Yet racks still play a role. According to Jim Sterner, vice president of engineering at Winsted, Minn.-based SJF, it's more important than ever to integrate racks smartly. The below tips, he says, may point shops in the right direction.
Click Here to read the rest of the article on the Fabricating & Metalworking website.

Training Your Way: The Final Piece
Don't overlook this vital component of your organization's success.
Training is one of those things that you pay for one way or the other. Qualified employees demand a higher price on the job market. Additional outside training has both direct and indirect costs. Failure to train can result in lower productivity, safety problems and the failure to develop more responsible, more valuable employees.
Most organizations realize the importance of well-trained workers. They hire the best they can find and try to get them the additional training they need. The last piece in the training puzzle, however, is often left to informal and incomplete "on the job" methods. I am talking, of course, about the company-specific training – "the way we do things here."
Every company has its own procedures and best practices, its own mix of equipment and materials worked with, not to mention its own culture and philosophy for dealing with suppliers and customers. All of these things have to be learned by every new employee. Some training is government mandated, like the training employees are required to complete before working with hazardous materials. Some training, like showing someone how to use the copier, is obvious. The rest, unfortunately, is often left for the new employee to pick up somehow along the way.
The experience and expertise acquired over time by your employees is a tremendous resource, and a new employee thrown into the mix will gradually pick up some of it over time. At least, that's the way it used to work. Today, people change jobs as quickly as they change their cell phones, and the rapid turnover causes two problems for the old way of training:
1: You can't afford to wait around for the long-term benefits of gradual training. An accelerated training program is the only way you can get full value out of a new employee who may not be with you very long.
2: Every time a skilled employee moves on, you lost that employee's experience and expertise. In many cases, there just isn't anyone around anymore that knows the company's policies, procedures and preferred methods.
Fortunately, both of these birds can be killed with a single stone.
Creating a Written Best Practices Manual
You probably already have an employee manual that lays out policies on sick days, parking, lunch breaks and the like. You may have training materials for safety procedures and specific pieces of equipment or software programs. With a little additional effort, similar materials can be created to help new employees achieve the productivity levels of the "old hands" in the shortest time possible. This Best Practices Manual will save you a lot of time – and headaches – in the future.
What Goes In?
That's up to you. Depending on the kind of business you are in, topics could range from phone etiquette to the best way to pack a semi trailer. The first step is to determine just what your people need to know in order to do their jobs better.
Who should put it together?
Only management has the broad overview to make certain that every necessary topic is covered, but supervisors and even experienced workers are often the best source of material. Once management has approved a plan, one or more people should be assigned to gather the content together and make it available to your employees.
What form should it take?
Depending on your workplace, best practices can be made available either in print or online. The important thing is that they are readily available to anyone who needs them and that the format makes frequent updates possible. If you decide on hard copy, put it in a three-ring binder or similar format for ease of updating.
Why should you make it flexible?
First of all, you won't think of everything the first time around. If nothing else, you will eventually run across an employee doing something dangerous, incredibly inefficient or really bad for business – something it never occurred to you that anyone would even think of doing. That goes into the manual under the DON'T DO THIS section. On the other hand, your people will frequently come up with a new, faster or better way of doing something you've been doing for years. That's a DO THIS entry.
How do I know if it's working?
As with any other initiative, you will want to measure how well your Best Practices Manual is working. That can be done at several stages. New employees can be tested before or shortly after they assume their new duties to make certain they have gone through the material. Brief quizzes should be created at the same time the manual is created. More difficult to measure is the impact the manual is having on your overall productivity. In isolated cases, however, it may be possible to set benchmarks for specific best practices. In my business, for example, I know how many storage frames a good employee can make in an hour. I can observe how long it takes a new employee to get up to speed.
Of course, you'll have to come up with your own productivity benchmarks. Like the rest of the Best Practices Manual, they will have to be tailored specifically to "the way you do things here."
Stafford Sterner is President of SJF Material Handling, Inc. of Winsted, Minnesota, a nationwide supplier of material handling equipment and services for 27 years. He can be reached at 1-800-598-5532 or ssterner@sjf.com. Visit the website at www.sjf.com.

Watch out for Project Creep: Keep Delays and Downtime at Bay
Training is one of those things that you pay for one way or the other. Qualified employees demand a higher price on the job market. Additional outside training has both direct and indirect costs. Failure to train can result in lower productivity, safety problems and the failure to develop more responsible, more valuable employees.
It's the reason sophisticated weapon systems finally become operational two weeks after the war is over. It's the reason major software releases come out a year later than the original target date, and don't work for the first six months after that. It's called project creep – a recognized problem in these industries and a lesser known, but still major annoyance in just about everybody's business.
Project creep is the tendency to keep making changes in the design of a new product or business system, delaying completion and greatly increasing the cost, until somebody finally calls a halt and the project is finalized in a form that does not fully integrate all the good ideas that came up during the design process.
The problem can take many forms:
Design deterioration – In the initial design stages, the project is usually addressed as a whole and the solution takes all factors into account. All too often, subsequent changes are made under time pressure, and there is a risk that the change may have an unanticipated negative impact on some other part of the project.
Lead times – When the project schedule is set up, lead times are considered. For example, certain necessary parts may require four or five weeks for delivery. If later design changes require that new parts be substituted, that four-week wait begins all over again.
Re-engineering – Almost any change can require another look at costs, tolerances, specifications and all manner of engineering questions – work that has already been done once.
Approval time – Every time a change is made, the people who approve such things have to look at the new specifications and decide whether they justify the additional costs and delays. These man hours cost money.
Every project requires a certain amount of tweaking as things go along, but when things get out of hand, one of two things will happen, and both can be costly in terms of time and money.
In the defense and software industries, the usual result is slow delivery and a larger bill than promised.
In my business – the design and implementation of material handling systems – most customers are not that flexible in terms of either price or delivery date, because schedules are already in place for the introduction and marketing of a new product or service, and the company has no choice but to meet that deadline. They insist on sticking to the original schedule and the original quote, and they think this solves the problem. It doesn't.
When forced to accept design changes from a customer, with no flexibility in price or schedule, my company is left with three choices. We can cut features in one part of the system and use the money somewhere else in order to keep the process functional, cutting corners in order to save on time and costs. We can swallow the increased expense, reducing our profitability – which, past a certain point, is simply not going to happen. Or we can bid high, assuming problems will come up and they have to be paid for somehow. This last option, of course, makes it more difficult to make a sale, and penalizes the good customers that don't insist on an unreasonable number of changes.
If all parties are willing to work together, several things can be done to reduce the problem of project creep:
Consider the deadline carved in stone. If you are introducing a new product, your promotional efforts and cash flow depend on meeting the target introduction date. If you are changing a business system, project creep can mean downtime and major delays in realizing the benefits of the new system. Anything that can't be incorporated into the project on time and within budget can wait until the next time.
Avoid the search for perfection. A good decision now is better than a perfect decision next year. A system that will save you $10,000 a month and can be installed this month is better than one that will save you $15,000 a month but will take a year to design and implement. Improvements should be made according to a plan, with maximum savings implemented at the earliest time that makes sense.
Keep the ideas coming. Creative input is a good thing, and only turns into project creep when it gets out of control. Keep the good ideas coming, then consider whether they can be implemented in the current project without jeopardizing deadlines and budgets. If there is any possibility of that, keep them in a file as a head start on the next upgrade project.
Have a mechanism in place to monitor project creep. Anytime a change is proposed, there must be a procedure in place for evaluating the impact the change will have on the performance, cost and schedule of the project. Do a time, cost and benefit evaluation and determine if the change is worth the effort.
Frank Sterner is a systems solution specialist and vice president of SJF Material Handling, Inc. of Winsted, MN. He can be reached at (800) 598-5532 or . Web site is www.SJF.com

Rack up the Value
The way you set things up can pay off greatly.
As an inside sales representative for a major material handling company, half of the phone calls I receive start the same way: "I'm looking for racking." It's a promising start, but it's usually followed by, "I'm not sure how much I need," "I don't know what kind I need" or "I am new to this."
I could be hundreds or even thousands of miles away from these potential customers and their problems, but with the help of faxes, email, the Internet and digital cameras, we are usually able to share enough information to develop a proposed layout and a request for quotation.
People new to the warehouse or purchasing start out knowing that they have product sitting on the floor taking up space needing to utilize their vertical space better. After all, they are not just paying for square footage; they are heating, cooling and maintaining a three-dimensional space. Even more importantly, that vertical space is a wasted asset that could be used to store needed inventory and can free up floor space for more productive uses.
What else do you need to know? In just a few minutes, you can gather all the information you need before calling your sales representative. This includes:
The length, width and height of a single pallet that has product on it.
The weight of the pallet with product.
The clear height on the warehouse - that is, the actual usable inside height of the warehouse at its lowest and highest points.
Your forklift's specifications, especially dimensions and lifting capacity.
The length of the rows of racking you wish to create.
The number of pallets you wish to store.
Decide whether you want used, renewed or new material.
Drive in for More Space
Let's start with the last one first. Face it, racking is racking. It rarely becomes obsolete because of new technology. If your needs can be met by quality refurbished racking, you will save money. However, in order to be certain that your needs will be met, make certain you trust your supplier and the refurbishing process they employ.
Most material handling vendors that deal in used and renewed equipment have finely tuned their methods of pricing in order to give you a quote based on the information listed above. Let's use drive-in racking as an example.
Drive-In racking is a type of "last in, first out" (LIFO) racking meaning product is loaded as far back in the rack as it will go. When unloading, the nearest available pallet is selected from the same side, as opposed to a FIFO (first in, first out) system where you usually load the product from the rear. In FIFO applications, product either flows to the forward of first position on a conveyor or it will be driven through the system.
Drive-in systems are widely used throughout the warehouse industry in places that have large volumes of pallets to store and seek an affordable, dense pattern. If you have a warehouse with clear floor space, high ceilings and hundreds of pallets to store on a tight budget, the choice is simple. Instead of creating a maze of rows and aisles, as you would with standard selective pallet racking, you create one large grid with access on a single side to drive in.
Keep in mind that the space savings are not the only benefit you will realize, although an estimated 80-85% space utilization can be achieved. Another factor in calculating your return on investment (ROI) is the potential savings in labor, equipment, product damage and operating costs.
Even so, gaining 50% more capacity to store your loads in an existing space can be very attractive when you consider the cost of additional warehouse space. Instead of figuring out which direction you are going to grow and how big an addition you will need for your building, you will instead think of the things that you can do with the space left over after consolidating.
Advantages of a Clean Floor
After doing away with selective pallet racking and consolidating into one easy to access area, you will soon realize the rest. You will instantly notice that you are no longer driving down aisles to find product, turning corners and dodging the pallets that have been left on the floor, obstructing your path. Another noticeable difference is that there are fewer upright frames that can be damaged. Once you turn into the drive-in system past the front uprights, your forklift is between a set of drive-in rails on which the pallets rest (except the bottom one). The product is further protected if the system is designed to allow only pallet loads that are confined to the size of the pallet. Systems designed for product overhang are still able to provide a certain level of protection.
Usually, the forklift that operated within the structure will be the same unit that loads and unloads freight from a truck. The distance traveled by the forklift decreases per pallet retrieved or stored, reducing wear and tear on the unit. The ability to access the pallets faster and safer means that you can also increase your rate of picking per man hour, again increasing your ROI.
Another way to save your company money by using drive-in racking is to double-stack your pallet loads on the bottom level. This will increase the maneuverability of the forklifts and will systematically reduce loading and retrieval time by carrying two pallets at once. This can only be done where identical SKU's are stored and cubed loads of the same items are forecasted for shipment. Pallet loads must be stable and free standing while you double-stack them, without causing damage to the product. The total combined weight of the double stack must not be more than what the forklift is able to handle.
These are just a few of the things you can think about before calling your sales representative. Other issues will come up before you make your purchasing decision, but a little planning can save a lot of time.
Jason Deiter is a sales representative for SJF Material Handling, Inc. of Winsted, Minnesota, a nationwide supplier of material handling equipment and services for 27 years. He can be reached at 800-598-5532 or . You can reach SJF online at www.SJF.com.

Tough times forces Winsted equipment company to evolve
Material handling equipment may not be the sexiest topic on the business page, but the turnaround that brothers Stafford, Jim and Frank Sterner fashioned for their small Winsted, MN company in just four years sure has produced some eye-fetching numbers.
When I first talked with the Sterners five years ago, they were optimistically projecting that their sales of new and refurbished material handling equipment would climb 47 percent, to $17 million, in fiscal 2001 ending Feb. 28.
There was just one problem, as CEO Stafford Sterner now concedes: Their company, SJF Material Handling Inc., was essentially a commodity business, susceptible to the vagaries of a fickle economy - a fact that had been masked by the go-go years of the 1990's.
Starting in 2000, they were hit by a triple whammy of vagaries, beginning with the dot-com crash, which hammered sales to distributors of online merchandise. Then came the recession, which was only magnified by the Sept. 11 terrorist attacks.
As distribution centers closed around the country, creating a glut of used equipment, prices fell significantly - and so did SJF's sales.
After growing just 5 percent in fiscal 2001, to $12 million, SJF revenue dropped to $11 million in 2002 and to $10 million in both of the next two years. This forced cutbacks that halved employment to about 50, the first layoffs in the company's history.
That's the bad news. The more instructive news is that the Sterners have reconstructed their business model since 2001, adding services that gave them a competitive advantage - and a 42 percent sales jump in fiscal 2005, to a record $14.3 million.
Better yet, they're two-thirds of the way through fiscal 2006 and on track to finally reach that $17 million sales level this year - a 19 percent gain over 2005.
Change began in 2001
The reincarnation began early in 2001, when the Sterners started working on a software package that could be customized to help each client integrate SJF equipment into their existing material handling operations with a minimum of difficulty and expense.
This, in turn led to a systems integration business in which SJF not only supplies new and refurbished used equipment and software but also manages the project through design, installation and training to deliver a turnkey product.
"Before, a customer had to hire various vendors to do all of these things," Stafford said. The changes significantly strengthened SJF's competitive position, particularly against new-equipment dealers, he said.
The new software and project management services weren't the only reasons. While SJF is a major player in the used and refurbished equipment market, holding what is regarded as the largest inventory of used equipment in the country, it also sells new equipment as an agent for more than 60 manufacturers.
Thus, as the project manager, SJF can blend new and refurbished equipment to reduce client costs significantly and meet its objective of designing systems that will give clients a payback in six to 12 months.
For example: The company's first big project management assignment came in 2003 at a book-return center that publisher Penguin Group USA operated in upstate New York. The task: replace a manual handling system with an automated one to process the 35 million books that pass through the center each year.
And the payoff: According to the trade journal Modern Materials Handling, the project cost 1.2 million and paid for itself in operational savings in less than a year. (Actually, the cost was closer to 1.7 million and the payback nearer to seven months, Stafford Sterner said.)
Profit margins climb
Whoever is right, the job led to three more Penguin assignments since then.
Perhaps most impressive, SJF was hired earlier this year to tear out a three-year-old, $2 million distribution system that wasn't working for Pennsylvania-based National Book Network and replace it with a $1.5 million blend of new and refurbished equipment.
The result: A four-month backlog that had built up with the old system was erased in a month while cutting processing costs by more than half, Stafford said.
By the end of fiscal 2005, the fast-growing software and systems integration activities accounted for about a third of revenue, said Frank Sterner, who's in charge of systems sales. Meanwhile, profit margins climbed to record levels well in excess of the industry average of 10 percent of sales.
But without the changes in the business model, Stafford said, "we'd still be a $10 million company in a commodity business and working on fairly small margins."
The new business wasn't the only reason for improved margins, however. When recession hit, the Sterners began slashing costs, including outsourcing the expensive chores of dismantling the used equipment they buy and installing the systems they sell.
"We know who the players are, so we know where to find reliable [vendors]," Stafford said. For extra quality assurance, however, they assign their own project manager to oversee each job. They also discontinued refurbishing less-profitable used equipment, finding that margins on sales of some new equipment actually were better.
The Upshot: Despite the growth in sales, the Sterners have added just 10 jobs since the layoffs, to a total of 60.
SJF Material Handling, Inc.
Business: Sells new and refurbished material handling equipment.
Founded: 1979
Headquarters: Winsted, MN
Website: www.SJF.com
Executives: Stafford, Jim and Frank Sterner
Employees: 60
Revenue: $14.3 million in fiscal year 2005 ended Feb. 28, on course to reach $17 million in fiscal 2006
Quote: "We'd still be a $10 million company in a commodity business and working on fairly small margins" - Stafford Sterner, CEO, talking about the dramatic changes in the business model completed in the past four years.

Despite Illusions on TV, Quality Takes Time
In the consumer marketplace, people may pay extra for a designer label, a recognized brand or products with celebrity endorsements. When a business invests in capital equipment, however, all the above becomes meaningless unless the equipment performs, meeting or exceeding expectations. While price, delivery and aesthetics are the usual factors people claim as the primary criteria when making a purchase, reliability, in my view, has slowly taken over the No. 1 spot as the key to customer satisfaction and repeat business.
By reliability, I mean confidence that the purchased equipment will perform as advertised over a reasonable amount of time.
Manufacturers will tell you that they are responsible for building the reliability into their products through a combination of good design, quality materials and careful manufacturing techniques.
This is true to a point. However, manufacturers today are not only under the gun to produce quality products, but are being challenged to do it in record time. America has long been a society that wants to have its cake and eat it, too. As if demanding things great but also cheap was not challenge enough, today the bar has risen to include great, cheap, and delivered in 24 hours.
One only needs to turn on television to see how this phenomenon is running rampant. Is "reality TV" changing the way we conduct business? Is it entertainment or a sign of things to come? Everything from building custom $100,000-plus motorcycles in a week to doing a full home renovation while the owner is at the movies. Is this reality? The producers of the shows try to convince you it is. It happens every Wednesday night, and they never missed a deadline yet. It appears that everything works and the end users seem pretty pleased (at first, anyway).
Today, it seems, consumers are convinced that if TV can do it, manufacturers should be able to as well. In reality, if I plunked down $100,000 for a chopper style motorcycle, I wouldn't want them to build it in a week - but that's me. And as for my home, I would prefer they let the concrete dry before they start putting the walls on top.
Call me old-school, but I still believe Rome wasn't built in a day. Even if it could have been done, the extra time was needed to make sure that it would last.
So, how can you make certain you get your money's worth? Time, procedures and accountability.
No matter how many people you throw at a product to complete it, it takes time and testing to assure the quality is there and that the reliability is built in.
Contrary to reality TV, a lot of things can happen to a product once it rolls off the assembly line. Leaving aside obvious abuse and catastrophic accidents, even some fairly common practices can add to your repair bills, increase downtime and reduce the useful life of your equipment if procedures are expedited or even skipped altogether.
The majority of manufacturers I have met take pride in the products they produce. Years of experience have taught them the steps necessary to produce a quality product that will assure reliability for the owner once they take ownership. Asking them to compromise their standards inevitably will result in steps being left out or expedited. In the end, you will not get the quality you paid for.
Working hand-in-hand with your suppliers and coordinating reasonable timetables is the No. 1 thing consumers can do to assure reliability and get what they pay for.

Reap the benefits of rabbit-like reflexes: Invest in flexible systems
The problem is all too common. An expensive capital investment, which looked like the smartest thing you ever did a few years ago, no longer meets your company's needs. It could be computer systems, manufacturing equipment, fleets of vehicles or material handling systems, but the problem remains the same. Material handling is my field, but you should be able to take the following suggestions and apply them to your own situation.
If your material-handling system no longer meets your needs, there is a very good chance that you are a victim of inappropriately long-term goals. Unfortunately, and much to your surprise, those goals have changed. It's still a good system; it's just not the right system for you now.
It would be nice if you could anticipate exactly where you are going to be in 10 years, then build an expensive, custom designed system to help you get there - nice, but almost impossible. That's why I, contrary to many in my industry, recommend short-term planning. For reasons too complex to go into here, the optimum lift of material handling systems is about four years. In the first year, if you are careful, the system pays for itself. For the next two years you can enjoy the profitability of a paid-for, still efficient system. The last year should see you back in the planning stage, looking ahead to the next system.
But there's more to the concept of short-term planning than simply planning for a shorter period of time. It also involves positive preparation for the necessity of constant change.
Looking for change
First of all, recognize that change is inevitable. It will come, and if you can't foresee the details, you can at least anticipate general trends. For example:
Business is better or worse than expected. This can be because of changes in the economy as a while, your specific market or the success of a particular product. The designed capacity of your material-handling system is now either too much or too little.
A major change in the way you do business: Your regional business has gone national and you need to open new distribution centers. OR you decide to consolidate several distribution centers, to lower costs of integrate operations of an acquired company. OR employee demands cause a rise in labor costs and you are forced to rethink any number of labor-intensive operations. OR you have decided to eliminate the middle man and sell directly to customers rather than a few dozen dealers.
News from the outside world: Changing conditions of war and peace cause fluctuations in the defense market. Terrorism brings new government regulations and big changes in specific markets like import/export and cargo handling. Even something like a new road or the closing of a railroad line can cause you to re-examine your material handling situation.
Run like hell, then totally change directions
A dog is chasing a rabbit. The dog is bigger, stronger, and faster on the straight-away. More often than not, however, the rabbit survives because it is able to change directions while the dog skids into a tree or off a cliff. In business, you're either leading the pack or falling behind, and staying ahead has at least as much to do with being able to change directions as with raw speed and power.
This is not the place to discuss keeping your entire organization flexible, but if you need 19 vice presidents' signatures on a requisition, your current business plan does not allow you to change direction fast enough to compete today.
Flexibility can be designed into a system in two ways:
Planning never stops.
The evaluation and planning process should be ongoing. Your personnel should constantly be evaluating the performance of the current system as well as reviewing new equipment on the market and changing factors in the marketplace and the world at large. The earlier the change in direction is begun, the less drastic is has to be.
Design a changeable system.
Some systems are easier and less expensive to change than others, and this flexibility can be built in from the beginning. An investment in excess capacity may cost a little, but it is less expensive and disruptive to your business than not having enough capacity down the line. Modular systems such as stackable shelving units or scalable software that allows for the addition of workstations can facilitate growth or redesign as needed. Finally, the use of refurbished rather than new equipment in certain parts of the system can shorten payback periods and make frequent change more economical.
You can't always plan for specific changes, but you can plan on this: Change will be necessary, and sooner than you think.

Damage Control
Cantilever rack storage system reduces damage by 50 to 75 percent for veneered plywood operation
After installing a cantilever rack storage system, Buffalo Veneer and Plywood in Buffalo, MN, gained speed, better organization and increased damage control for its veneered plywood operation. Fewer damage problems with fletches coming in and end products waiting to be shipped out enabled the company to recoup its costs within six months.
"We make cabinet and furniture grade plywood - all different species of veneered plywood," says Toby Erickson, head of shipping and receiving at Buffalo Veneer and Plywood. "That means everything we make is in 4' x 8' sheets. Before the racks, those sheets were stored in stacks on the floor with two-by-fours in between the loads. If we had to get to something at the bottom of the pile, we had to move the whole pile."
To decrease handling, a cantilever storage rack system was implemented by SJF Material Handling, Inc., engineered in conjunction with the plant's layout and forklift fleet. Clark, Hyster and Yale forklifts move bundles that can weigh anywhere from 1,000 lbs. to 4,000 lbs. from the veneering operations to the storage area on a daily basis.
"The rack system also helps with speed and organization," notes Erickson. "With everything on shelves, it's a lot easier because we can go right to the bottom. Before the system, if a customer needed one or two sheets from a pile that happened to be on the bottom, it would take us 10 to 15 minutes to help him. Now, we have him out the door in five minutes or less.
"The real benefit is a lot less damage from having to handle the material. Having to lift three or four piles to take some material out greatly increases your chances of damaging it with the forklift or running it into something else. If you don't have to handle it, you don't have that problem. I would say damage has decreased by 50 to 75 percent. Some of this material can get pretty expensive, so when you're talking about less damage, it's a big deal."

Has the time come for a reconditioned forklift fleet?
Every industry has its accepted truths. These are the things that everybody knows - the obvious answers. The problem is that yesterday's truths may be out of date, and things that appear to be common sense on the surface may be a lot more complicated when you look a little deeper. When the question is a potentially expensive one like the purchase and maintenance of your forklift fleet, it's a good idea to examine both possibilities. The industry is changing, and old truths should be re-examined. In addition, your options have grown, and the old easy answers may no longer be the best solutions.
The single Manufacturer Fallacy
Most operations that run a large fleet of forklifts select a primary new truck manufacturer (for example, Toyota or Hyster for pneumatic/cushion trucks, Crown or Raymond for electrics). It's more convenient, dealing with a single company when arranging purchase or lease agreements, but that is not the primary consideration. The big issue is maintenance.
Full service leases are supposed to cover maintenance costs up front. Ideally, they allow you to plan maintenance schedules and costs, and then forget about it for the duration of the lease. There are two problems with this pretty picture. For one thing, most full service leases do not cover repair costs on the failure of components that are out of factory warranty, or on the failure of wear items such as brakes, etc. You can never be absolutely certain what maintenance costs will be.
On the face of it, this is an additional argument for selecting a single supplier, since it means that you will only have to stock one set of parts and train your people on one machine (or at least machines from a single manufacturer). True, this will save you a little, but at what cost?
Not all forklift manufacturers are good at everything that a forklift does in your operation. There are just too many variables. Electrics are quiet, inexpensive and nonpolluting, but of limited range. In some narrow aisle warehouse applications, turning radius can become a major consideration. In extreme cases, turret trucks may be required.
To get the most efficient vehicle for every job, you would have to determine the features and characteristics required for that job, and then buy the necessary number of trucks from the manufacturer who makes the best forklift with those features and characteristics - and then repeat the process for every job in your operation. A multi-location facility could easily end up with four or five different makes of lift truck. Is this the making of a maintenance nightmare? Not necessarily.
Remember, you are still only using one brand of fork lift for a given task, and because you have selected the brand with the best performance for that function, your maintenance for that brand is likely to go down. The periodic service requirements are the same, and component failure is less likely to occur if the vehicle is better designed for that specific application.
Keeping a larger inventory of parts may cost a little more to begin with, but maintaining that inventory over time should result in no significant additional expense. As for training, it may be possible to specialize there as well. For example, instead of training two people on maintenance for a single brand, you might train each of them on one of the brands in use - for little or no additional expense.
New vs. Refurbished
Another accepted truth that may no longer be true is that refurbished forklift trucks, while less expensive than new ones, are less reliable and therefore not a good investment.
With the ever-increasing costs of capital equipment, refurbishing used lift trucks has finally become big business. Only a few years ago, the market for reconditioned forklifts wasn't big enough to justify the expense of setting up an assembly line to tear down, inspect and re-assemble a vehicle with enough quality control to insure reliable operation in heavy use conditions.
The term refurbished means different things to different people. Before you even consider this option, make certain that the unit has been disassembled to the bare frame, sandblasted, painted and rebuilt. Even the engines should be completely broken down, refurbished and repainted to work and look like new. Purchasing used forklifts can be risky, but buying quality refurbished ones doesn't have to be.
For years, third parties have been refurbishing trucks for small users who could not afford new units. They had to do it by themselves to insure quality, and the number of quality refurbished trucks on the market was extremely limited. That is no longer true. The market for renewed trucks has grown to the point where there are now factory reconditioned forklifts available at perhaps one third the cost of new trucks. Not only that, but they are available in quantities that should be attractive to a fleet user.
The quantities are there, and the price is certainly attractive, but what are you really getting when you buy a refurbished forklift truck? Is this where you can find yourself in a maintenance nightmare? Again, not necessarily.
Renewed vehicles have had some run time, a kind of shakedown cruise after which the weak components are replaced. The result is a more reliable unit. Obviously, a refurbished truck has less of its reliable service life left than a new one, but consider the following scenario. You purchase a refurbished unit at one third the cost of a new one. You have already skipped the first wave of high maintenance cost that occurs during the run-in phase. You maintain it regularly and retire it perhaps a year earlier than you would a new unit, thus avoiding the last stage of high maintenance as it nears the end of its useful life. You have saved considerably in terms of capital investment, and your maintenance costs may actually go down as well.
Name Brands
There is one last accepted truth I would like to address related to the issue of maintaining a fleet of forklift trucks - brand name versus off-brand parts. It seems obvious that an operation running a particular brand of forklifts will be safest stocking spare parts from that manufacturer, even if they do cost a little more. Fortunately, that isn't always true.
Many of my friends and customers in the manufacturing business are up in arms over China because they have become such a tough competitor in recent years. However, the same pricing that creates this frustration with China as a competitor can be helpful to forklift buyers. Factories in China that have produced parts for other name brand trucks for years are now starting to sell direct in the United States at significantly reduced prices over name brands.
Notice that these are often the same people that made the brand name parts. The parts are not less expensive because of lower quality. They are less expensive because of the distribution strategy. There is no dealer taking a percentage off the top. There is no forklift manufacturer using overpriced spare parts as a profit center in order to lower prices on new trucks and in order to lock in brand loyalty.
With these lower prices for spare parts, there is less reason to fear the possibility of higher maintenance costs with a multi-manufacturer and/or refurbished fleet of forklift trucks. More than ever before, it is possible to put together a fleet based on the only questions that should really matter: what do forklifts really do in your operation, and which forklifts - new or refurbished - can most effectively and economically do the job(s)?

Wars aren't Won on the Cheap
To be effective, your fight against unmanagement has to start the moment you decide to install a new material handling system. Then is the time to start explaining to everybody who will be working with the system just what it is expected to do and how they're expected to make it work. By everybody we mean vice president on down to sweeper. And each should be told what his specific responsibilities are.
Only one man I know could use the non-word "unmanagement" and make it work.
Bernie Knill.
He wrote the lead paragraph, and anyone involved in updating a warehouse or distribution center would do well to take his advice. Many of those who read it when he first wrote it in the March 1962 edition of Material Handling Engineering were glad they did.
Technology has changed quite a bit in the 42 years since Bernie wrote his first editorial in MHE, but those sage instructions for making the stuff work are just as meaningful today. I reprinted a bit of his wisdom here not only to make a point, but also to pay tribute. You'll find Bernie's last column for MHM on page 78. He's decided that the March 2004 edition will be a fitting milestone to mark the start of a fulltime vacation.
If you're a Bernie fan, as I am, you've come to appreciate his insights into enlightened material handling management. I've had the pleasure of knowing him since he first hired me in 1980. Under his guidance I learned much about reporting on technology and the people who manage it. Although the paragraph excerpted above was written well before my time on staff, I couldn't have offered a more timely piece of advice to today's buyers of material handling equipment. Warehousing and distribution are still people-dependant arts. Logistics execution systems, poorly applied, will fail. Lift truck fleets with poorly trained and motivated operators will fail - and will be dangerous while failing. The widely touted benefits of radio frequency identification (RFID) will fail to materialize unless you translate Wal-Mart's prescription to apply it in terms its users will appreciate.
Another lesson Bernie taught me is material handling won't work on the cheap. Shortcuts are paths to disaster. Both the suppliers and practitioners of warehousing and distribution are prone to bottom-line-induced blindness. On the supplier side, especially with all the mergers and acquisitions that have been going on in the material handling equipment and systems industries, some OEMs might be tempted to undercut competitors on price to stay competitive with these new giants of material Handling. Stafford Sterner, president of SJF Material Handling, went on the record with us to offer his take on the situation.
"Too many companies have bought into the concept of foregoing profits in pursuit of market share, with the idea of becoming profitable once the competition is eliminated," he opined. "It's called 'buying a job,' meaning submitting a bid that allows for little or no profit."
"The downside of that," he added "is that without profits, the OEM has no money to invest in research and development, capital expenditures or continuing education. Its growth is all on paper, and will disappear as soon as it runs out of money to buy jobs."
You, the buyer, could lose out by dealing with such poorly funded and trained suppliers. But you may also be prone to cutting corners yourself to get technology on the cheap. Lift trucks are a perfect example. One of the biggest problems lift truck OEMs face is when customers buy cheap, knockoff replacement parts to keep old vehicles on the job. When these rebuilt lift trucks fail dramatically as a result, productivity and safety suffer, and customers end up paying a much higher price than they would have by purchasing OEM-approved parts or even buying or leasing a new lift truck.
The need for on-the-job education on both sides of the sales counter has only increased since Bernie Knill started his fight with material handling "unmanagement" more than four decades ago. HMH will continue the campaign.
SJF Buys Used Material Handling Equipment
SJF pays CA$H for larger quantities of used warehouse and storage equipment.
Our professional crews can even remove equipment you want to sell!
Sell Your Equipment | Click the link at left to use our easy form.