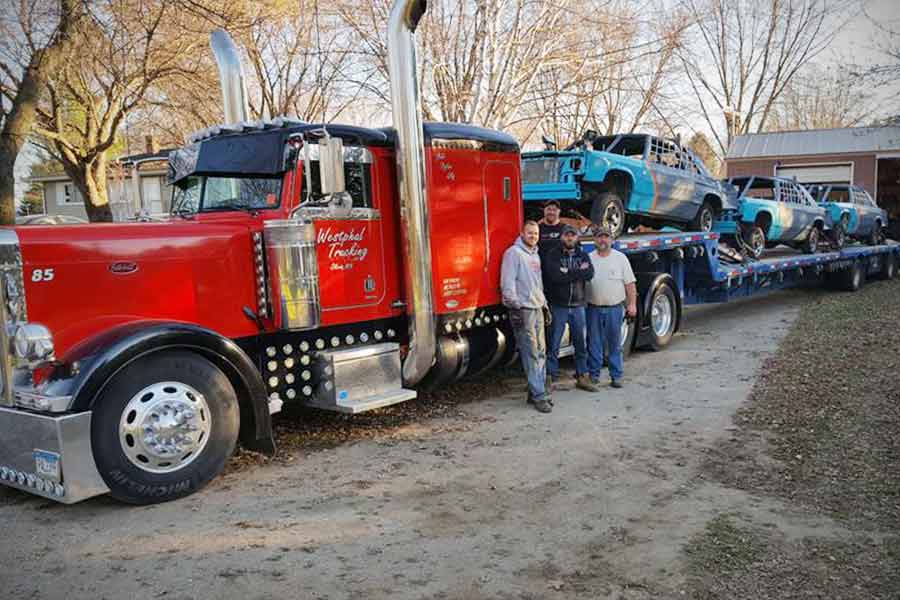 ---
SJF Sponsors Minnesota Outlaws
SJF was proud to sponsor the Minnesota Outlaws team in the 2016 Blizzard Bash demo derby on November 10-13 in Topeka, Kansas. The Blizzard Bash demolition derby event is a national event featuring the best drivers and car builders in the country competing in an arena-based team event. Teams compete in a single elimination, bracket-style competition to advance.  The last team standing, wins.
Drivers
Qualifying drivers of Minnesota Outlaws in the 2016 Blizzard Bash were Brad Haugen driving #2k, Matt Foss driving #25, Nate Foss driving #12x and Neil Shaw driving #50. Brad is the son of Vance Haugen, Sales Specialist at SJF Material Handling Inc. Brad won his first heat in the derby and went on to lose the next round.
The guys are already looking forward to next year.