An Insider's Guide to the parlor tricks auctions use to separate you & your money.
In my previous two articles on auction buying secrets, I have exposed the common ways that auction houses get the pigeons to part with their money and actually buy (some of) the junk they are selling. In part three, I'll discuss some common practices that I have come to rely on that usually drastically increase my chances at paying less and getting more.
Tip #1: The Devil is in the Details
Every auction starts and ends with paperwork. 99% of all of the people at the auction never read the fine print at the bottom of the terms and conditions of bidding at registration time. These terms will lay out ALL of the costs that will be associated with bidding on and purchasing items at this particular auction. Extra expenses that most auctions include that will be tacked on over and above your winning bid prices can include but are not necessary limited to:
Sales tax (This can be an additional 3 to 13%.)
Buyers premium (Often 10% to 15% or more)
Removal fees
Loading fees
Security Fees
Many of the details that will affect what you can afford to bid will be determined by what is in those terms and conditions. It's vital that you think through these details before you even bid as they can greatly increase the cost of the equipment to much more than it's worth.
Points to think about:
Is the equipment being auctioned still standing/installed?

If so, Who will be responsible for the removal?
If it's you, the buyer, what will it cost to get it removed?

Is there a deadline for removal?

If so – what are the penalties or consequences if it's not removed within before the deadline?
Will you lose ownership of the material?
Will you be fined?
Will it be removed for you at an exorbitant expense that you will be responsible for?

Can you remove it yourself or must you use a pre-designated removal crew?

If so – what will they charge?
Do they have to be certified? Union?

When, with whom, and how will you remove and/or load the equipment?

What expenses will that entail?
Tip #2: Pre-Game Preparation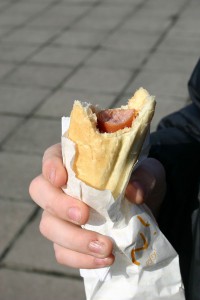 Whether it's an athlete's performance or a politician giving a memorable speech, practice makes perfect. The practice and preparation that goes into any task beforehand will often dictate how successful the results will be.
Most amateurs show up on the day of the auction and quickly register, grab a hotdog and coke and then catch the auction already in progress. This is a formula for disaster.
Auction insiders preview all of the items up for bid long before the auction ever begins. All auctions have an item review/inspection period 1 or 2 days before the date of the auction. Be There! During this time there are often people available to answer questions about individual items. If you wait until the day of the auction, it's often too late to get the answers to these questions.
Common questions that are fielded include:
Are there and issues or concern about an item?
Does it run?
Is it complete?
Was there any service work performed recently?
Are their manuals?
What are the model & serial numbers?
Are their extra parts included or available for the manufacturer?
Do all parts/accessories fit?
Is the model obsolete and/or is the manufacturer out of business?
Get all of the tag data. This includes make, model, size etc. Once you gather the information on the items you are looking for, you should do a search on sites like Google and eBay. This can give you some idea of what similar items cost from both distributors and on the open market.
Tip #3: Don't Bring a Knife to a Gun Fight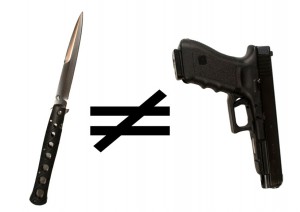 As I have stressed in parts 1 and 2 of this series, auctions are designed to provide the auctioneer the advantage. Knowing this, it is important to do whatever you can to level the playing field when and where ever you can. For you to go it alone against the auctioneer and his crew is like bringing a knife to a gun fight. The odds are not in your favor.
One of the advantages the auctioneer has is the assortment of partners/assistants he has working for him. These associates ensure he gets the most value out of each item up for bid. Depending on the size of the auction, he may have anywhere from 2 to as many as 10 assistants dispersed within the crowd – all working on his behalf. These individuals seek to encourage and capture bids and bidders (both you and your competition) from the crowd. When he finds someone who bids he shouts out to the auctioneer that he has found someone who is willing to bid against you for that particular item.
Considering that the auctioneer and his staff are all trying to encourage others to bid against you to make more money on an item, what can you do to even the odds?
1: Don't come alone! Bring a friend or 2 that can assist you.
They can provide encouragement, remind you of your limits and help you retain your focus. They can also encourage you to say no when the auctioneer is encouraging you to say yes. They can help you keep track of who is bidding as well as the current bid and asking prices.
2: Good things come to those who wait.
In my experience, the largest crowds are always at the beginning of the auction. As the auction progresses the crowd dwindles. As items are sold the people that came specifically for those items no longer have any need to stay engaged in the remainder of the auction.
3: Auctions are a war of attrition.
Waiting is also an advantage for larger lots of like items. If you have 10 people who want the same item, they will have a tendency to bid more for the 1st item that crosses the block than the 10th one. If there are multiple like items in an auction you can usually save as much as 50% if you have the courage to let the crowd beat each other up over the first few items with the hopes that once some of them are sold, those winners will no longer be bidding for the rest. The result will be less competition when bidding on the later items.
Tip #4: The Only Stupid Question is the One That Goes Un-Asked.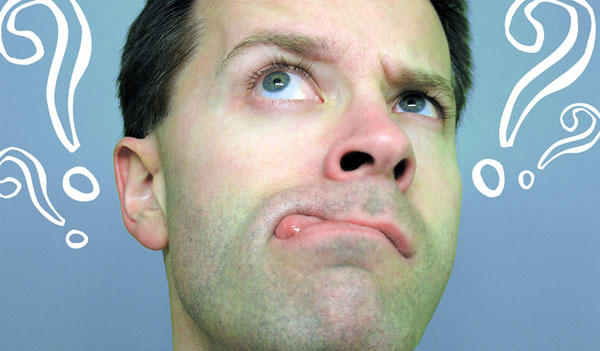 During an auction, the action can and will get fast and furious. The auctioneer and his crew will be seeking bids, finding and encouraging you and your competitors to bid quickly and aggressively. It's times like these that you need to stay focused on your bid, the current winning bid, and the current ask. Knowing these three pieces of information will be the key to deciding what you need to do next.
I can't tell you how many times I have seen a person who had the current high and winning bid accidentally raise it. In essence, he outbid himself. This happens because the bidder gets caught up in the emotion of an auction and loses track of the winning bid and who has it.
This is a prime example where bringing a friend with you can be an invaluable asset. Friends can assist you with keeping track of who has the winning bid and what it is. They can remind you and calculate (on the fly) the 15% buyer's premium. They might also remember that removal MUST be done within 24 hours or they may simply remind you that you're already over your max price for the item and you really need to walk away.
But even when you have friends with you there are times where the action is confusing. If this happens, slow it down. You can literally stop the action by verbally addressing the auctioneer or his assistant and asking him "Wait – What's the current bid?" or "Who has the winning bid? Is it me or someone else?" or "What is the next ask?"
Most people think there is some rule against doing this but in reality, there isn't. There is nothing wrong with asking for clarification on where you stand and the current status of the auction. Doing so can save you from making a huge mistake and ensure that you won't ever be one of the people I see bidding against themselves.
Conclusion:
Auctions are exciting and fun and can also be very profitable. I wish everyone the best of luck, unless of course, you're bidding against me. I encourage everyone to take this information and get out there and try it yourself. Follow these 4 tips and you'll be on your way to buying at actions like an insider. Like all magic tricks, once you know the secret, the magic is gone. The tricks and tactics that wow the novice into making mistakes will provide you with opportunities.
If you have questions or comments, please leave a comment below. Remember – the only stupid question is the one that goes un-asked. I'll be happy to address and questions or comments that are posted. Happy Hunting!
~Stafford Sterner
This is part 3 in a three-part series about auction buying secrets.  To view the other two parts, use the links below.
Auction Buying Demystified – Part 1