Info, Tutorials and How To Guides
'Bridging' Fundraiser
October 16, 2013
Posted By:

SJF Material Handling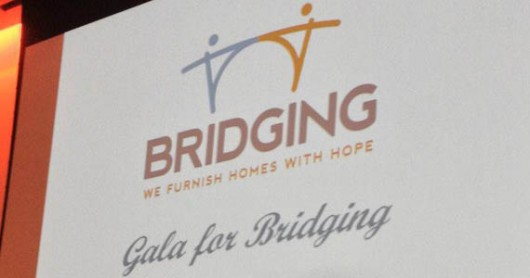 Bridging is a wonderful Minnesota charity organization that SJF Material Handling Inc. is proud to be associated with.
Bridging was founded on one simple, yet powerful idea – that together we can create a bridge between those in need and those with excess. Twenty-five years and nearly 50,000 square feet later, Bridging is the largest furniture bank in North America providing home furnishings and appliances to those in need.
Bridging works with a variety of businesses, foundations, individuals, and other nonprofits to make a difference in the lives of people in need. These partners have generously supported our mission through significant in-kind donations, product drive collections, and/or financial contributions of $10,000 or more.

This year's silent auction event raised some much appreciated money and raised awareness of the many ways Bridging has helped and the many lives the organization has impacted over the years.
Enjoy these photos of SJF's Stafford and Diane Sterner & friends at this years Bridging Gala silent auction fundraiser event this past Saturday in Mpls. Mn.
More information about Bridging can be foubnd at Bridging.org
Photo Gallery