Info, Tutorials and How To Guides
Archives: Company Info
The Sterner family, along with the SJF Material Handling family, are deeply saddened to inform our clients, friends and partners of the passing of our founder, Gerald "Jerry" Sterner on Wednesday, January 10th at the age of 87. He passed shortly after being diagnosed with pancreatic cancer.
Jerry opened the business in 1979 as SJ&F Enterprises and was a very active participant in every facet of the business until his retirement, where he turned the reigns full-time over to his sons.
He was a huge sports fan and especially enjoyed watching the Minnesota Timberwolves. He was an avid hunter and fisherman and was active in many community organizations prior to health problems. He also enjoyed extensive traveling all over the world with his wife Veronica, including The Holy Land.
Jerry was an excellent businessman and was generous and highly respected by his employees. There are many, many stories of his adventures still being shared at SJF, from driving misadventures to rolling up his sleeves and working right along with the employees. He will be greatly missed!
Service Arrangements
Memorial Mass of Christian Burial will be held Monday, January 15, 2018, 11:00 AM at St. Victoria Catholic Church, 8228 Victoria Drive, Victoria, with Father Robert White presiding. The family will receive friends 10 – 11 AM at the church. The internment will be held at a later date at Holy Trinity Catholic Cemetery, Winsted.
Obituary
Gerald "Jerry" Joseph Sterner, age 87, of Victoria, MN, formerly of Winsted, MN, died Wednesday, January 10, 2018 at Waconia Good Samaritan Society, Waconia, MN.
Jerry was born October 23, 1930 in New Germany, MN, to Frank and Anna (Schmidt) Sterner, one of 6 children. He graduated from Waconia High School in 1948. On June 20, 1953 he married Veronica Mallak at St. Adalbert's Catholic Church in Silver Lake, MN. They had five sons, two which they lost in infancy. Jerry was proprietor of Sterner Lighting, Sterner Industries, and SJF Material Handling of Winsted, MN. He was a resident of Winsted before moving to Victoria, MN. Jerry was a member the Knights of Columbus, the Catholic Order of Foresters, Winsted American Legion, and St. Victoria Catholic Church. His catholic faith was very important to him. He always wanted his family to work together. He enjoyed sports, golf, fishing, hunting and being with family and friends.
He was preceded in death by his infant sons, Gerald and Jerome, parents, and brothers, Leander and Joe.
Survivors include his loving wife, Veronica; sons, Stafford (Diane) of Bloomington, James (Paula) of Waconia, Frank (Paula) of Waconia; 7 grandchildren, Megan (Shaun) Boll, Caitlin (Ryan) Kiskis, Sam (Kelli) Sterner, Nicholas, Josh and Jesse Sterner, Scarlett (Logan) Barnes; 4 great grandchildren, Parker, Isla, William and Jack; sisters, Marie, Janet and Diane; other relatives and friends.
Every year, SJF likes to treat our hard-working employees to a catered meal and awards ceremony to commemorate the accomplishments of a year's worth of dedication. The year 2017 has been a particularly successful one for SJF, thanks to the dedication and hard work of all our employees, who work together each and every day to make sure our customers are our top priority.
We are who we are because of the men and women we call our SJF family!
Sales Awards
SJF had some outstanding sales in 2017. All of our sales people sold over $1 million dollars worth of material handling equipment to our loyal customer base.
Winning the top sales award this year was Eric Thovson (ET) for the second year in a row, followed by Kendal Kalamaha and Jason Dieter. Way to go!!
---
Anniversaries
We also like to celebrate anniversaries with the company and are proud that the majority of our employees have been employed with SJF for 10+ years. This year marked an important anniversary for one of our long-term employees, Dave Kieper, who has been with our company for an impressive 25 years. Thanks for all you do Dave!
---
More photos of our celebration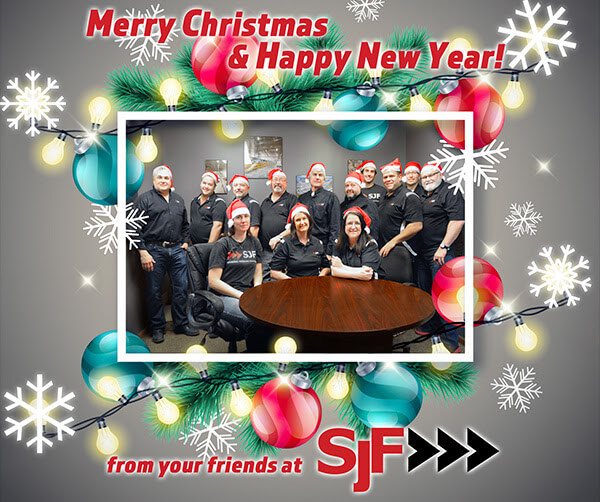 From our 

SJF

 Family to Yours –
Wishing you a
Bright Holiday Season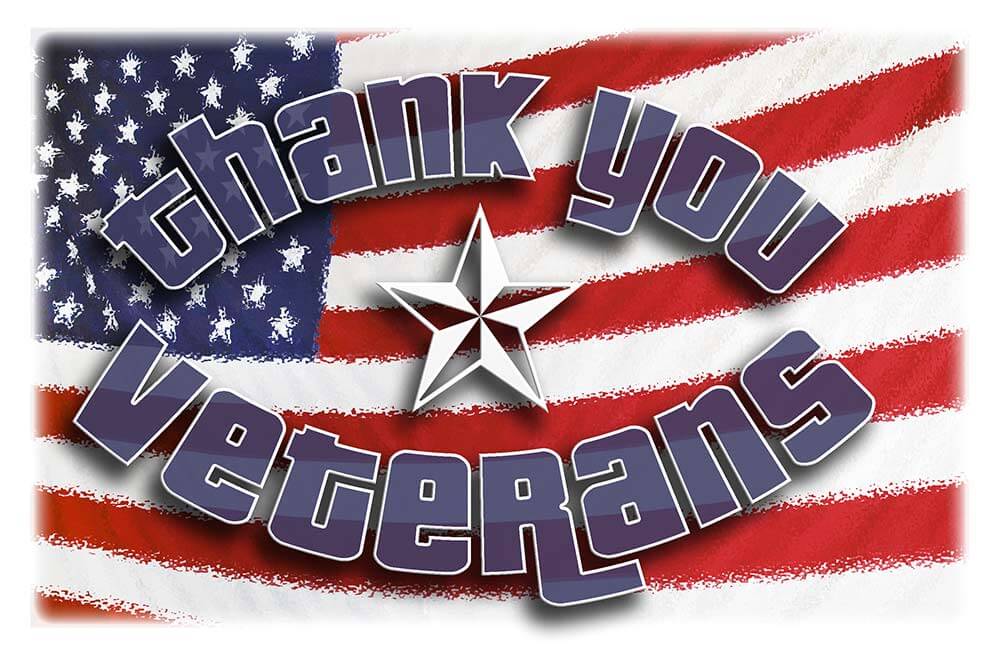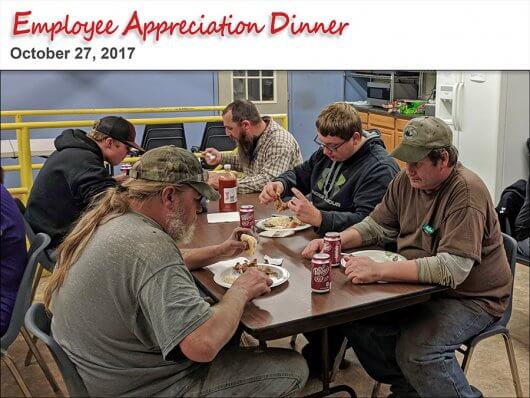 Thank you SJF Employees!
October 27, 2017 – How do you show employees that they are valued and appreciated? Feed them, of course!
SJF employees enjoyed a catered dinner from V's Grill in Winsted on Friday, October 27th as a huge THANK YOU for all that they do for SJF Material Handling.
---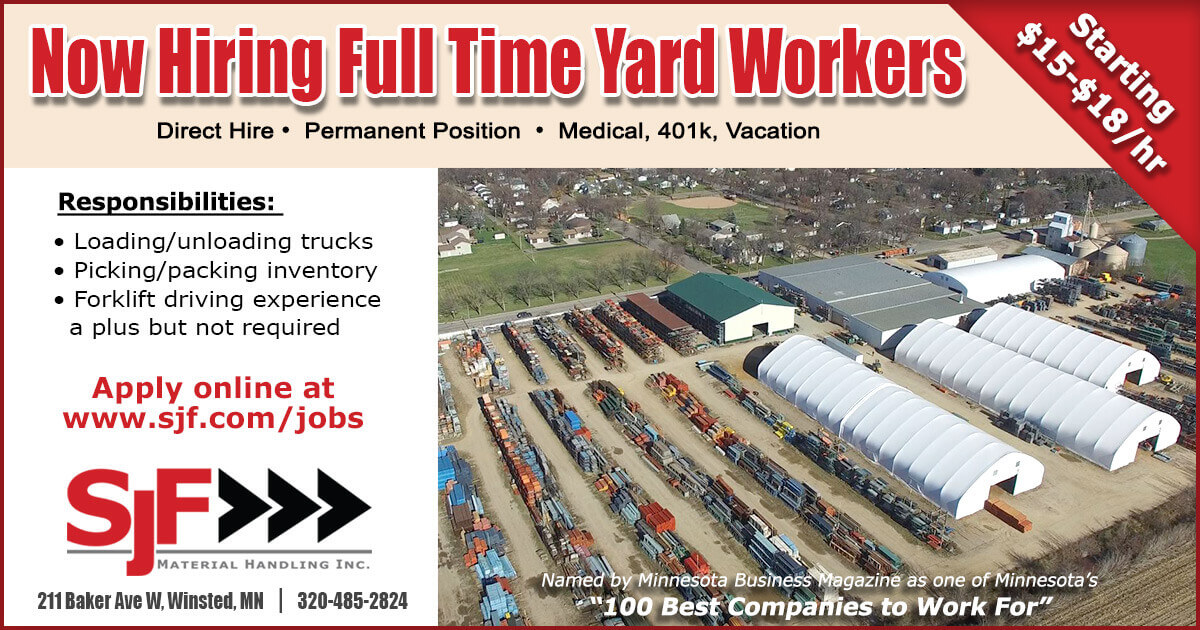 SJF Material Handling Inc. has immediate openings for Material Handlers/Yard Workers
SJF, a leader in the Material Handling Equipment Industry, is seeking Outside Yard Material Handlers to work at our facilities in Winsted, MN. Responsibilities include loading and unloading trucks, picking and packing inventory to ship and receiving. Forklift driving experience is a plus but not required.
These are direct hire, full time permanent positions. We offer competitive wages, medical, 401k and paid vacation and more.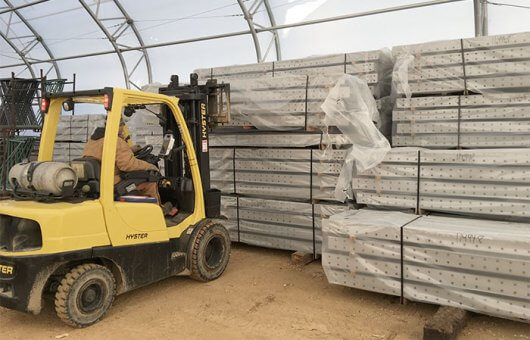 SJF Material Handling Inc. Announces New Pennsylvania Stocking Location for Cantilever Racks & Structural Storage Systems
 SJF's multiple Quick-Ship locations provide clients easy access to 72-hour shipping on structural cantilever racks. This product historically requires 8 to 12 week wait times.
Winsted, MN (PRWEB) September 30, 2017 – SJF Material Handling Inc., in cooperation with US manufacturing partner Ross Technologies, announced the opening of its Pennsylvania stocking quick ship location for its full line of cantilever storage rack products. In addition to providing "72-Hour Quick-Ship" availability on its most popular sizes and capacities of cantilever racks, several new products & design enhancements to other storage products are currently in production and expected for release this fall.
In Jan. 2017, SJF Material Handling, Winsted, MN announced a strategic partnership with USA Manufacturer Ross Technologies as the companies preferred manufacturer of its structural steel storage rack products. SJF stocks and distributes a wide variety of storage rack products sold through its online e-store and brick & mortar retail locations.
This newest SJF offering of structural cantilever rack products has quickly gained national acclaim as a premier storage solution. Cantilever racks are ideal for storing items inherently too long, bulky or lightweight to store using conventional warehouse racks or shelving. SJF's latest offering of heavy duty structural cantilever racks is ideal for storing everything from lumber & steel to boats, autos, pipe, coils and more.
According to SJF President Stafford Sterner, the company's newest offerings of rack storage solutions provide its clients all the benefits of traditional warehouse storage rack systems without many of the drawbacks & limitations traditionally associated with these older legacy storage systems.
One of the initial challenges was the ability to offer our clients a heavy-duty cantilever storage rack solution that was engineered and manufactured in the USA and would meet and exceed the most stringent requirements for strength and durability. Working with USA manufacturers, SJF provides clients a quality cantilever rack product that can now be shipped anywhere in the USA in a matter of hours vs. weeks or months. SJF's structural cantilever racks are flexible, allowing storage of several sizes of material within the same rack system yet versatile enough to carry a wide array of loads.
Several new design enhancements have been incorporated in the manufacturing process eliminating any positioning issues. According to Sterner, the latest design enhancements have taken an excellent product and made it even better. With the addition of providing 72-hour quick-ship on an extensive offering of sizes and capacities, we can provide our clients with a product and service you won't find anywhere else in the industry. Initial feedback from clients has been very positive. Users find the "quick-ship" delivery an incredible value.
Find out more and see detailed photos, videos and product information about cantilever rack at SJF Material Handling's website.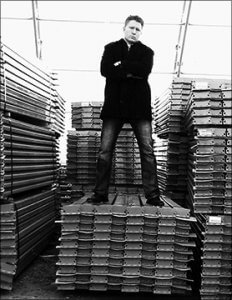 Today in our Employee Spotlight is Jason Deiter, Senior Sales Specialist. Jason is our longest running Sales Specialist here at SJF, so it's safe to say he knows the material handling business very well.
Jason is also a local celebrity (although he would strongly disagree with that statement and will probably ask for it to be removed). As a member of the local band Rize and as a solo musician, he's in front of crowds singing his heart out and playing guitar on a regular basis. You would think that he would put on an impromptu show every now and then for the rest of the SJF employees but we're still waiting for that day.
---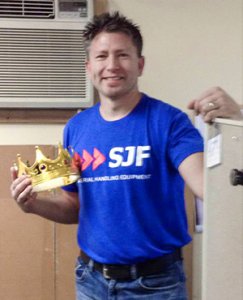 Name: Jason Deiter
Title: Senior Sales Specialist
Years at SJF: 24 years
What do you like most about working at SJF? Flexibility, opportunity and coworkers.
What do you enjoy doing when you're not at work? Singing, playing guitar, camping, motorcycling, school activities with kids.
What's your favorite day? May 9th. It's my birthday and I took it off for the first time this year. I like it so much that I have decided to make it a habit. Everybody should take their birthday off.
Biggest pet peeve? Dirty dishes in or around the sink.
Name something about you, that people would be surprised to know: Though I fly, I am afraid to fly.
What question would you like to answer that you didn't get asked? What is my favorite color? I have had 4 blue vehicles, 4 blue motorcycles and 3 blue guitars.