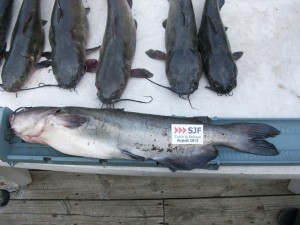 The August results are in for the SJF Summer Fishing Contest.  With a 25-1/2″ Catfish, Lori Bachel wins this month's prize!
It looks like we've got ourselves a contest after all!
Congratulations, Lori!
Three other entries for August were:
Sam Sterner with a 16″ Rainbow Trout
Brian Springer caught a 24″ Northern.
Photos of the other entries can be seen after the jump.