Info, Tutorials and How To Guides
Archives: Conveyor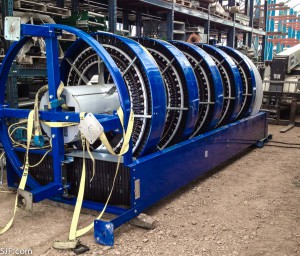 The SJF automation team continues to spearhead going projects for growing businesses here in Minnesota. Final testing and work was completed on this pre-owned powered spiral conveyor this past week. An impressive piece of equipment, this spiral is just one of the many components associated with several ongoing automation projects that Frank  Sterner's team of  Matt Johnson, Dave Kiefer, Brian Springer currently have in the works.
According to project manager Frank Sterner, the powered spiral shown below is just one of several  automation components scheduled to be installed for a growing order fulfillment operation SJF is working with right here in Minnesota. For additional  information about design, engineering & project management services and how they may work for you go to Genesys Material Handling 

Courtesty of Dorner Mfg. Corp. | www.dornerconveyors.com
The short video below demonstrates the new SJF air sweep sorter in action. This short video demonstrates air sweep sorting a wide array of different packages   for its client "Fun Company"  in Mankato Minnesota. SJF Air Sweep sorters are specifically designed to quickly sort boxes, bags and well as smaller hard to handle items into shipping containers.
SJF's sweep sorter provides an affordable sortation solution for a wide range of hard to handle products ranging from boxes to poly bags. Notice the different sizes and dimensions of the product, some round and some near flat. This system is sorting packages at a rate of 50/min.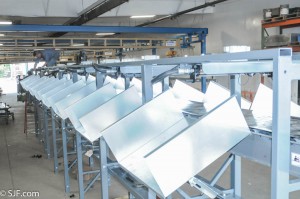 If you have questions or would simply like more information on SJF's air sweep sorters  please contact Sam Sterner (samsterner@sjf.com ) and/or Frank Sterner (fsterner@sjf.com )  or call them at  320-485-2824.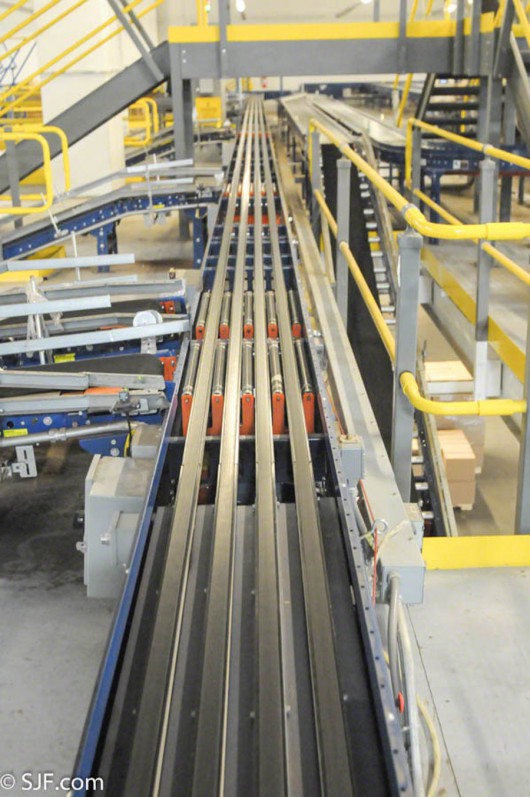 New for December 2014 – now available for immediate purchase
These two per-owned sort systems were just removed from a low use facility  and are now down, packaged and stored indoors awaiting a new owner.
Ermanno NBS90 sorters are very energy efficient and quiet because they utilize a series of narrow belts with individual take-ups. High-friction rollers raise to grip and gently divert products at a 90-deg. angle right or left, on-the-fly.Continuous contact between belt and product provides maximum tracking accuracy, for optimum sort reliability.
 NBS 90 sorters run at speeds of 300 feet per minute with sort rates up to 65 cases per minute (single side).
These systems came out of a very low-use facility and can be customized for your application.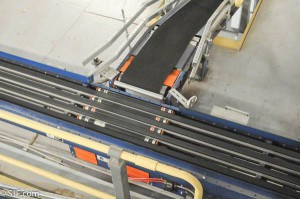 Please call  Sam Sterner at 320-485-4970 or email Sam at samsterner@sjf.com for additional details and pricing.
To view additional photos and details on this and other conveyor & sortation
systems
  SJF has to offer 
click here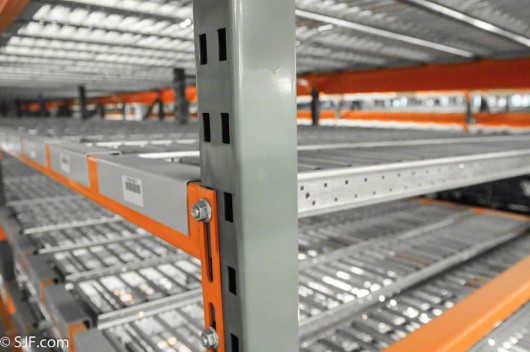 This weeks " Industry Insider" features 3500 pieces of Rhino span track priced to sell FAST!
8 ft long x 12″ wide on 3″ centers.

Click here to view pricing and photos of this material now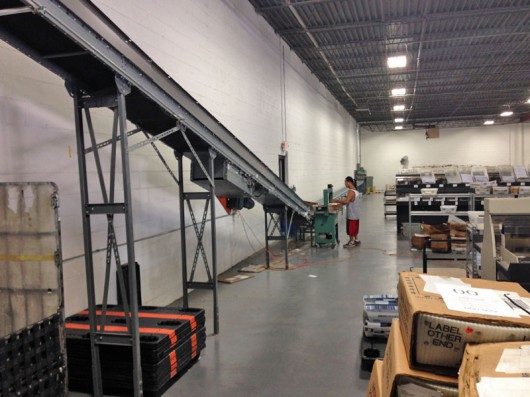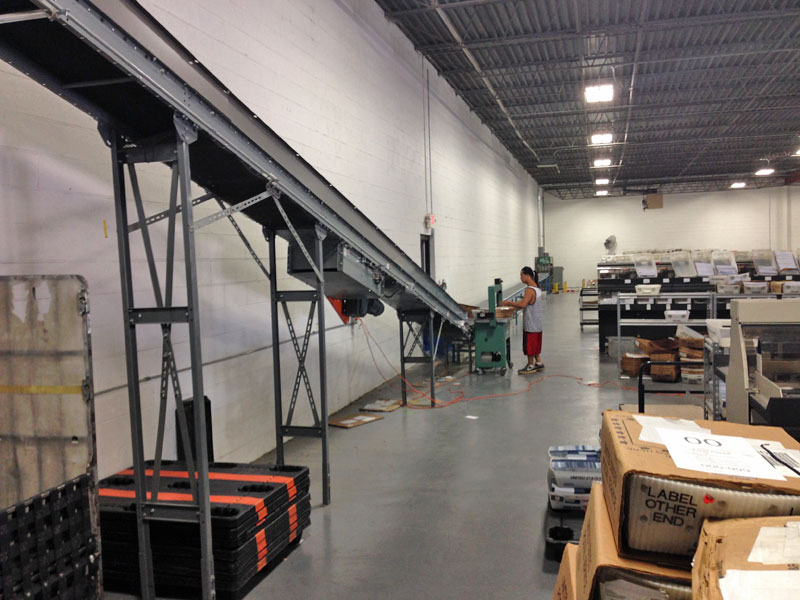 More than twenty years ago, United Mailing Services, Inc. (UMS) got its start in the owner's basement. That was in 1989 when mail was sorted by hand. Since then UMS and the United States Postal Service have gone through many changes. By 1997 UMS expanded throughout the entire state of Wisconsin. Being a privately owned business which does work share with the United States Postal Service, UMS has become a leader in the automation industry.
UMS serves hundreds of clients, ranging from small local businesses to Fortune 500 companies throughout Wisconsin. In 2011 they expanded their business once again by offering high-speed digital color print to better serve the needs of their customers.