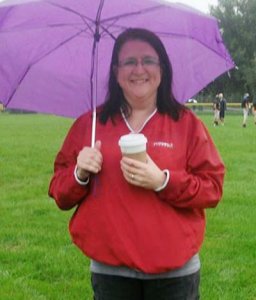 Today in our Employee Spotlight is Rhonda Remer, SJF's eStore Sales and Support Guru. Okay, her actual title is Sales and Support eStore Specialist, but those of us that work with her on a daily basis know that she's our eStore Sales Guru!
Chances are that if you've ever asked a question about our eStore (via phone or email) or placed an online order, you've had the lucky privilege of meeting Rhonda. Rhonda has worn many hats over her years at SJF… from shipping coordinator to direct sales to processing and customer service.
---
Name: Rhonda Remer
Department: eStore Sales and Support Specialist
When did you start working at SJF? October, 2006
What do you like most about working at SJF? I like the people, everyone in Sales has been super supportive, as I've taken on different roles here. And the ability to try and learn new things, lots of opportunity to grow.
What do you enjoy doing when you're not at work? Watching my son Remington play sports. I'm also somewhat of a movie buff and this past year I have become more active with my church. I balance it out with "Chill time" with my family.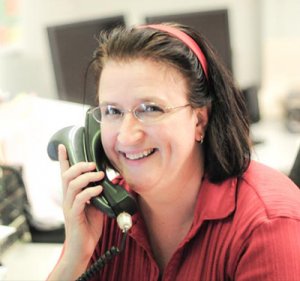 What's your favorite day? My favorite day of the year is the day after Thanksgiving. My favorite day of the week is Friday… unless it's football season… then Sunday!
Biggest pet peeve? Just one? The first thing that comes to mind is interrupting. Our society, conversationally, is really going down hill.
Name something about you, that people would be surprised to know: I've moved 37 times in my life. Yeah, and I'm only in my 50s.
What question would you like to answer that you didn't get asked: What one person is the biggest influence in your life? Hands down, my son Remington.