Info, Tutorials and How To Guides
Ermanco (NBS 90) Narrow Belt Sorters / Conveyor Systems
December 13, 2014
Posted By:

Stafford Sterner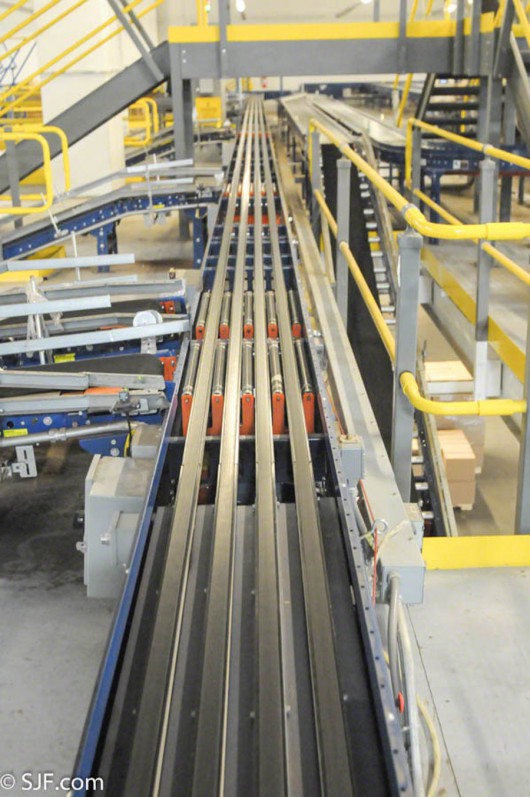 New for December 2014 – now available for immediate purchase
These two per-owned sort systems were just removed from a low use facility  and are now down, packaged and stored indoors awaiting a new owner.
Ermanno NBS90 sorters are very energy efficient and quiet because they utilize a series of narrow belts with individual take-ups. High-friction rollers raise to grip and gently divert products at a 90-deg. angle right or left, on-the-fly.Continuous contact between belt and product provides maximum tracking accuracy, for optimum sort reliability.
 NBS 90 sorters run at speeds of 300 feet per minute with sort rates up to 65 cases per minute (single side).
These systems came out of a very low-use facility and can be customized for your application.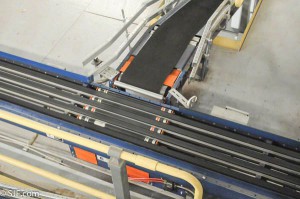 Please call  Sam Sterner at 320-485-4970 or email Sam at samsterner@sjf.com for additional details and pricing.
To view additional photos and details on this and other conveyor & sortation
systems
  SJF has to offer 
click here