Collins & Jewell is a closely held corporation founded in 1946 by Rudolph Collins and Robert Jewell Sr. Now in its 3rd Generation of ownership, partners Christopher Jewell and Brian Dudek continue the growth of the company through Custom Fabrication and Industrial Installations for Global and Domestic Markets. Collins & Jewell provides the Manufacturing and Processing Industries with the latest mechanical services. Currently Collins & Jewell employs full time craftsmen including: Electricians, Pipe Fitters, Fabricators, Mill Wrights and Service Technicians. Our crews are seasoned professionals and we are continually expanding our fleet of equipment, by acquiring new and modern equipment to maintain state of the art technology.
SJF Worked with Collins & Jewell to provide some custom pallet rack for a system that they were installing in a military facility.  The rack system is being used to store submarine parts which is why we don't have any photos of this job, but we came up with a solution…

Although we don't have any photos, SJF hired an artist to come up with an idea of what this rack might look like in the facility.  We think it's a pretty accurate depiction of the rack that we sold to Collins & Jewell.  What do you think?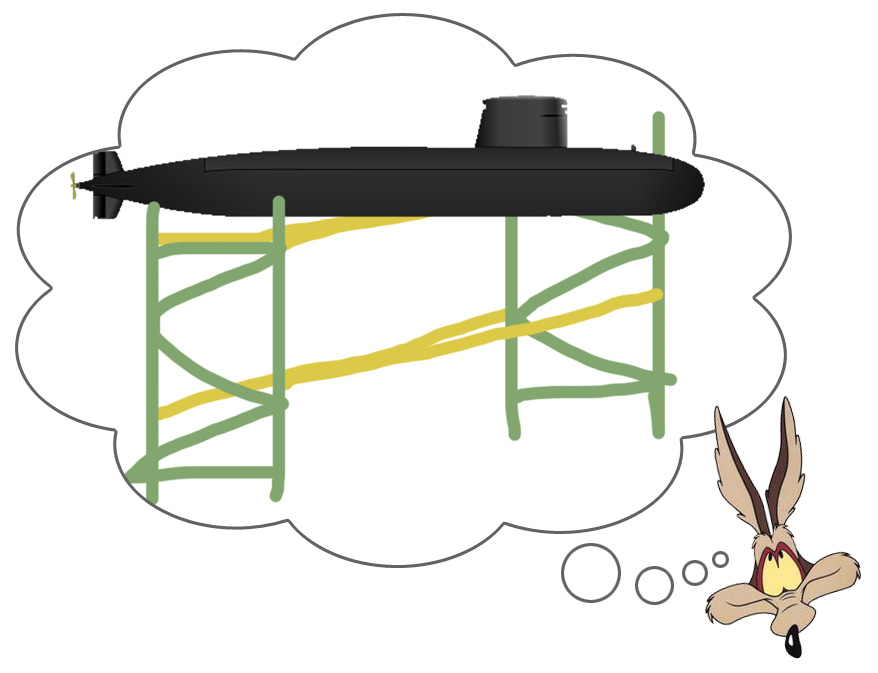 In all seriousness – thanks for the business, Collins & Jewell.  This was a very nice rack job and we're happy to provide a quality product to the Military.