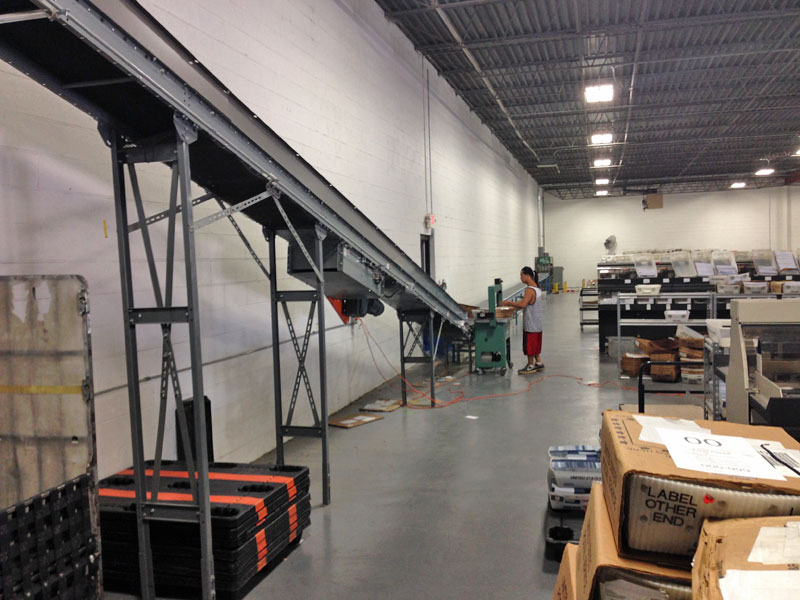 More than twenty years ago, United Mailing Services, Inc. (UMS) got its start in the owner's basement. That was in 1989 when mail was sorted by hand. Since then UMS and the United States Postal Service have gone through many changes. By 1997 UMS expanded throughout the entire state of Wisconsin. Being a privately owned business which does work share with the United States Postal Service, UMS has become a leader in the automation industry.
UMS serves hundreds of clients, ranging from small local businesses to Fortune 500 companies throughout Wisconsin. In 2011 they expanded their business once again by offering high-speed digital color print to better serve the needs of their customers.
UMS contacted Kendal Kalamaha at SJF to assist them in building a conveyor line that would run the length of the building, through an existing wall, up & over a restroom & back down. There were a few challenges in the design & installation from originally hanging off the ceiling, to building floor stands,curves & liftgates to allow employee access. With the reconditioned powered conveyor line, the client can now fulfill customers orders in a more expedient manner.
Photo Gallery