Info, Tutorials and How To Guides
Featured Equipment: Marq Case Sealers
June 14, 2012
Posted By:

SJF Material Handling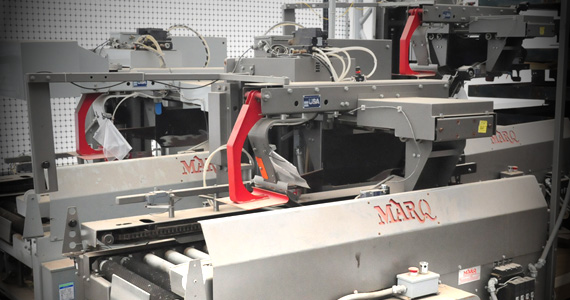 Marq high-speed Case Sealers have a reputation as being among the best-built and most reliable case sealers on the market today.
These are completely functioning units and have been professionally removed from service and stored indoors. These sealers are very clean and are in full working order.  These Marq top-of-the-line machines are typically sold for over $60,000 (new). SJF has slashed the prices on these case sealers making them available for 85% off the original purchase price.
Specs:
Machine Type: S-HPR random side lug drive top and bottom sealer
Top head: 3M accuglide II, Bottom head: 3M accuglide II with 2″ wide tape
Control Voltage: 110V single phase, motor voltage 220V 3 phase
80 PSI Air Required
5 cases per minute
case size: legth min. 15″, max 25″ | width min. 13.5″, max 26″ | height min. 10″, max 28″
These machines were priced at $9995 ea –  but have been marked down for immediate sale to only $7995 ea.
Call SJF Sales [800-598-5532] with any questions or inquiries on this equipment.