Info, Tutorials and How To Guides
Featured Equipment: Roll-Out Racks
April 24, 2012
Posted By:

SJF Material Handling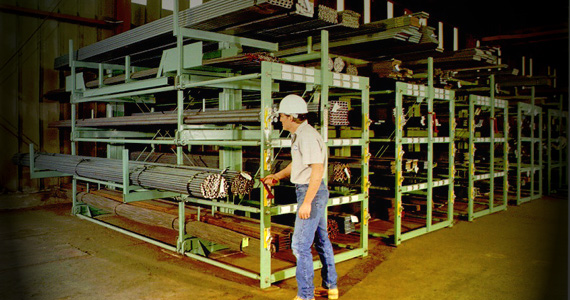 SpaceSaver Steel Roll-out Racks
These racks are not only hard-to-find in used condition – but also hard to find used in this good of condition.  Similar to cantilever rack – these are used to store long bar or pipe stock.  These racks however, function quite differently.  To store or retrieve materials from the rack, an employee has to crank out a "drawer" on the unit that is then accessbile by crane from above. Each insividual "drawer" or "shelf" can be accessed independantly from the others, and offers very safe and secure storage.
4 ea. Currently Available
4200#/Shelf Capacity
Each 'shelf' is 36″ deep
Cost When New: $14,000 ea.
Used, As-Is Price: $9,995 ea.