Info, Tutorials and How To Guides
Guest Post: The Essential Need for Sales & Marketing Cooperation
July 9, 2013
Posted By:

SJF Material Handling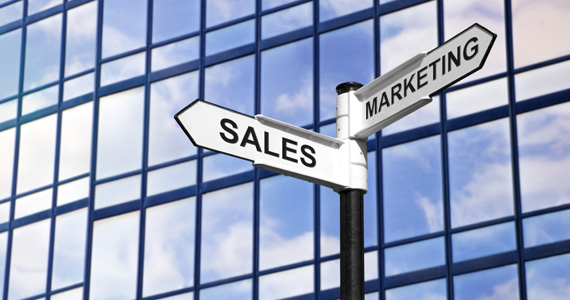 Sales & Marketing Management magazine recently ran an article entitled, "5 Reasons Why Sales Makes Marketing Mad." The article was written by a marketing guy who likely had issues with salespeople.
He complained how salespeople talked too much about their commissions, how they didn't have enough leads (followed by good, qualified leads). Not following up quickly (or at all) on the leads salespeople did have also ticked this writer off. This writer may have had a point. Sales people can be overbearing. But you know what? SO CAN MARKETERS!
Far too few marketers ever sold something. This is a problem, especially in the material handling industry where an intimate understanding of the market's needs and challenges are vital.
This is why sales and marketing need a strong working relationship. In fact, there has never been a time before where the two departments need to work together in harmony.
Here's FIVE reasons (after the jump):

1. Buying decision makers are harder to reach than the NSA contractor who leaked sensitive material. They are slammed with work, going from meeting to meeting and even taking work home at night. Contrary to what appears in the news, hiring is focused in areas like manufacturing (you know, areas that make money for the company) and not so much in the office. They don't have time to take a sales call (via phone or in person). It's not that they don't want to. It just isn't the best use of their time . . . at the moment.
2. Because they are harder to reach, 90% of all sales (B2B) begin on the internet. Don't think your material handling company is covered because you have a website. Most haven't updated content in years making it all but invisible to search engines. In other words, unless your prospect knows how to find your site, they'll never find it.
3. It gets worse. Forrester Research estimates the sales process is 60% complete before the prospect contacts a salesperson. It's not that they want to wait that long. Most prefer to speak to someone in sales before this. However, point number one kicks in and wanting turns into waiting until the need becomes urgent. Mind you, this isn't smart. It's just life today.
4. Just because prospects are crazy busy doesn't mean they don't want to know how your product helps them. The problem is getting it to them. Salespeople can't so it's up to marketing. Marketing must deliver quality and persuasive content. Case studies, blogs, white papers, webinars, technical papers, sell sheets, etc are all examples of the kind of content prospects want (and need) to make a buying decision.
5. Assuming your marketing team has the time to generate content—one or two pieces are not enough—the next step is getting it into the hands of prospects. It definitely needs to be on the company website and in the hands of the sales team. But that's not enough. Today's world and sales is rapidly moving to social selling. Yes, that means social media like LinkedIn, Twitter, Facebook, Google+ and more. This is the new vehicle for reaching the hard-to-reach prospect.
Sales and marketing cannot fix the problem of getting more sales without each other. However, by working together and playing to the strengths of both, material handling companies will see amazing results regardless of the economic climate.
——————-
Paul Schroeder is a freelance marketing copywriter/consultant specializing in material handling and metal fabrication. Learn more about Paul at http://pschroedcom.com or you can follow him on LinkedIn, Twitter, Facebook, or Google+.