Info, Tutorials and How To Guides
Huge Million Dollar Rack Sale in Progress
January 23, 2014
Posted By:

SJF Material Handling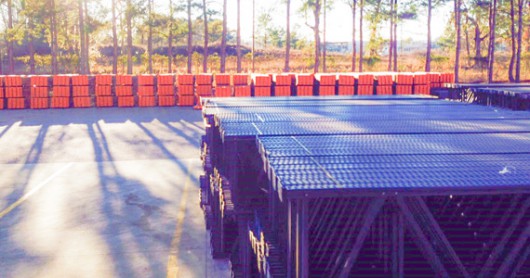 SJF today announced the completion of the 3rd major pallet rack tear down and removal project this week. In the past 60 days SJF has acquired, removed and shipped in excess of over 3000 pallet rack uprights and 40,000 used pallet rack beams from several large distribution centers spanning 3 different states.
Since the 1st of the year, SJF has been on a pallet rack buying spree for its clients and for inventory. National acquisitions manager Sam Sterner has been traveling nonstop during January. Sam has been the go to man on all of the recent projects. He is personally overseeing the removal, banding, loading and transportation of all the equipment to SJF's main warehouse facility in MN.
With another 25 trailer loads of equipment currently in transit to MN, the project was made even more challenging this week with temps dropping in the -25 below 0 range in Minnesota this week.
As 2014 gets under way, 42" uprights and 96″ beams continue to be in large demand from clients looking for good, clean, used warehouse storage racks. The recent acquisitions of these sizes position SJF as a key supplier in the national used pallet rack equipment market.
With over 1 million dollars of good, clean rack in prime sizes arriving daily, the latest acquisition provides SJF the ability to service even the largest requests for used pallet rack material.
SJF prides itself as being the go to source for used material handling equipment in the USA today. Acquisitions like this cement SJF's standing as the nation's largest stocking distributor of used material handling equipment in the USA.
View more photos and pricing on this prime-sizes pallet rack on our Teardrop Pallet Rack page at SJF.com