Info, Tutorials and How To Guides
Online Flash Sale – 3/13/2013
March 12, 2013
Posted By:

SJF Material Handling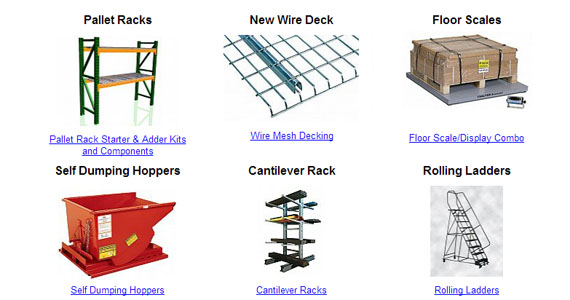 SJF just posted the coupon code for Wednesday's flash sale via the Industry Insider.  This sale features an additional 10% off any pallet rack starter or adder kits, wire decking, floor scales, hoppers, ladders and cantilever rack.
What's the Industry Insider?
I thought you'd never ask!
The industry insider is SJF's email distribution list that goes out on a semi-weekly basis.  In it, you'll find notifications on the newest acquisitions made by SJF (many that are not posted online) coupons and discount codes (like the one for the flash sale) and news about SJF and other industry topics.
So if you missed this sale and you'd like to be notified of the next one, sign-up at the link below.  It's free and you can unsubscribe at any time!