Info, Tutorials and How To Guides
SJF acquires four Remstar Vertical Carousels this Week.
April 24, 2015
Posted By:

Stafford Sterner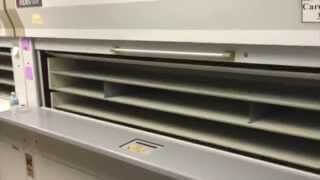 4 ea.  Remstar vertical carousels coming down in Minneapolis, MN April 2015 and will be offered for sale online at Used Vertical Carousels
All brand name 20+ ft. vertical carousel  have been hard to come by of late.
These 4 units are exceptional machines in great condition and in great demand.
Unit Specs- 21'2" Tall x 118.5" Wide x 65" Deep x 36 Bins each unit