Info, Tutorials and How To Guides
SJF Road Crew: Cantilever Overstock!
July 10, 2012
Posted By:

Sam Sterner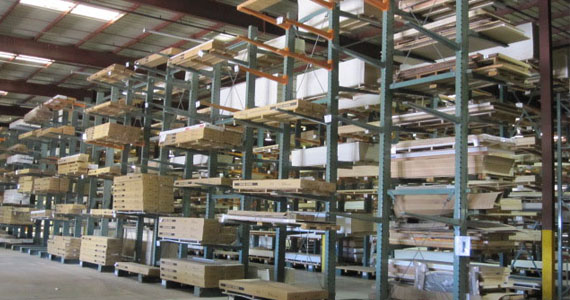 The past week has brought more cantilever rack into our yard at SJF than we have seen in an entire year!  Two large purchases; one local and one on the West Coast, have brought in large quantities of mint condition cantilever.
Our last purchase of this style and size cantilever barely hit our yard before it was sold and loaded onto a customers truck.
As expected, this is no different, with multiple orders against this material already.  This rack is moving very quickly, so act fast if you want in on this latest purchase!
Lodi Cantilever:
20′ Column and Base: 200ea
16′ Column and Base: 20ea
48″ x 2,000# Capacity Arms: 2,133ea
Monarch Structural Cantilever:
16′ x 8″ I Beam Column: 202ea
54″ Bases: 201ea
54″ Arms: 721ea
46″ Bases: 20ea
46″ Arms: 135ea
36″ Bases: 13ea
36″ Arms: 37ea
32″ x 5′ X Bracing: 106ea