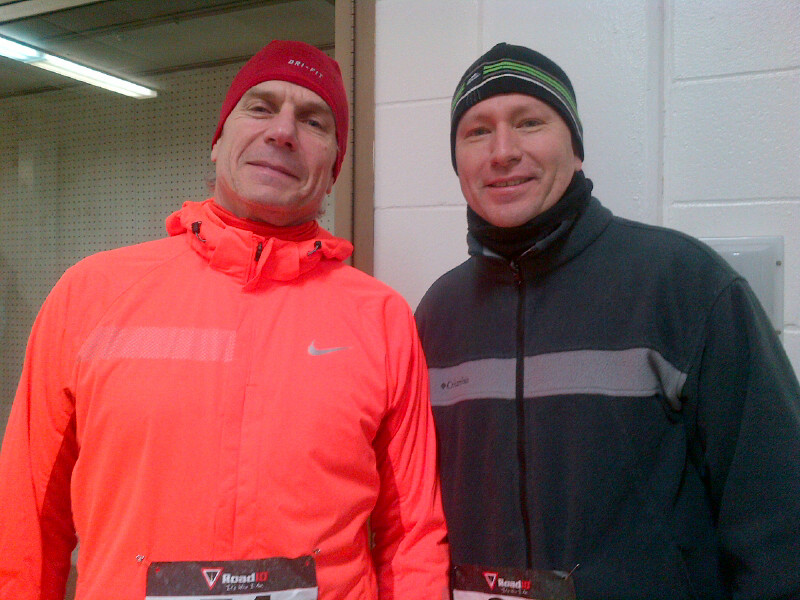 It started with your typical Wednesday afternoon taunt among coworkers which lead to a 5K race challenge on a frigid Thanksgiving day.
Kendal Kalamaha (who's no stranger to accepting a challenge) and Jason Deiter (who's not shy about creating one) overcame some cold frigid weather and a blistering wind to participate in this year's annual Turkey Tag-a-Long 5k run in Howard Lake Minnesota.
It was one of those "if you do it I'll do it to" scenarios that got both men out on the course and across the finish line. While it may have been  Kendal's 1st official 5k race, he is no stranger to running long distances. Kendal has been an avid runner for the past 2 years, often waking at 4 AM to put in as many as 4-5 miles/day before leaving for the office.
Jason is no rookie to competition himself having been an avid distance runner and a local legend a few years back.  At the end of the day,  Kendal  finished with an impressive  25:26:5 time. Kendal's effort for 5K was good enough to earn him a 10th place finish in a field of over 120 runners.    Jason's  31:22:00 time was good enough to beat over half the field and a 40th place finish. Not bad for going right from the couch to the starting line in frigid conditions.
When Jason and Kendal aren't running races or  taking on challenges they can be found working at SJF Material Handling in Winsted, MN. There Jason, Kendal and 6 of their sales coworkers work with businesses nationwide who are looking for  new & used material handling  & warehouse equipment… or at least when they are not taunting each other over the next new challenge.