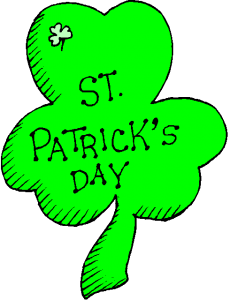 Most Friday mornings at the corporate office in Winsted, you'll find Vance Haugen, SJF Sales Specialist, cooking breakfast for the hungry crowd. This morning, however, a leprechaun must have made a showing because breakfast looked quite a bit different than it usually does – the scrambled eggs were green.
This leprechaun didn't leave us any gold, but he did leave his mark on the breakfast eggs because they have never looked anything like this before!
As the Irish like to say:
"There are only two kinds of people in the world, The Irish and those who wish they were."
May your day be filled with St. Pat's Day fun, just like ours!