Info, Tutorials and How To Guides
Steel, Copper Price Updates – 10/25/2011
October 25, 2011
Posted By:

SJF Material Handling
Schnitzer: Scrap markets still active despite price decline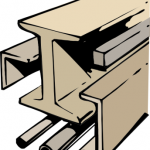 While ferrous scrap markets have become "cautious" in recent weeks with prices falling, prices are still strong overall, believes Tamara Lundgren, ceo of US-based Schnitzer Steel Industries. She was speaking on a conference call yesterday to discuss the company's quarterly results; the call was monitored by Steel Business Briefing.
"Our customers have a need for scrap but they are watching world events and keeping inventories low," she said.
—————————————-
SDI execs see stable scrap market
Executives at minimill steelmaker Steel Dynamics Inc and scrap unit OmniSource say ferrous scrap will likely remain fairly stable this year, though they cautioned the scrap environment is still volatile and their outlook uncertain.
Speaking yesterday on a conference call to discuss third quarter results, Mark Millett, SDI president and coo, said he doesn't anticipate any dramatic moves in scrap pricing unless there is an appreciable change in domestic steel mill utilization. The call was monitored by Steel Business Briefing.
—————————————-
Copper Prices Surge
— Upbeat manufacturing data on China helped copper post sizable gains but prices remain well below the record level they saw earlier this year as traders continue to await a significant resolution to the European debt crisis.
A survey of manufacturing conditions in China for October climbed to 51.1 to a five-month high. Some view the information as a possible signaling conditions have switched to expansion from a cooling in economic activity a month earlier.
Copper demand cues
Copper futures prices are still down more than 20% for the year so far, but they trade 9.4% higher month to date. For copper, "the most important thing to watch is for a meaningful resolution to the European debt crisis," said John Longo,  professor of finance at Rutgers Business School in Newark.
On Sunday, European leaders said they were making progress toward a wide-ranging plan to deal with the euro zone's debt crisis, and vowed to keep working toward a solution ahead of a second summit scheduled for Wednesday.
"If there is a resolution we should continue on a path of modest growth," Longo said. But "if there is not a meaningful resolution, then I think we remain on the brink of another recession."
Emerging markets, which are the greatest source of copper demand, "cannot remain decoupled from the developed markets forever," he said. "So as Europe goes, so should the price of copper."
(Source: MarketWatch.com)