Info, Tutorials and How To Guides
Steel Price Update – August 2012
August 20, 2012
Posted By:

SJF Material Handling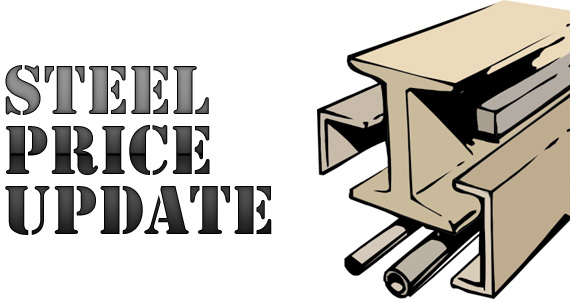 US prices and demand are on the upswing in Aug – European markets unchanged until September
So far this month scrap steel prices have recovered strongly during July in US, and continued to firm elsewhere later in the month It is likely that demand will pick up after the summer slowdowns in the core markets, though to what degree is unclear. It remains to be seen if output will be reduced to match actual demand during the rest of Q3, beyond the holiday shutdowns and already-announced closures in Europe. In US and Europe, longs prices are quite firm even if demand is not as strong as normal at this time of year.
I also look at June's production figures that showed global output to have fallen by over three million tonnes. Actual monthly US production fell but, on a daily output basis, Asian and Chinese production was higher. EU-27 and Other Europe daily production was lower compared with May.
The key issue is will producers be able to manage the balance between further price increases and apparent demand levels after the summer slowdowns without turning sentiment downwards.
Source : Steel Business Briefing