Info, Tutorials and How To Guides
Steel Price Update – July, 2012
July 12, 2012
Posted By:

SJF Material Handling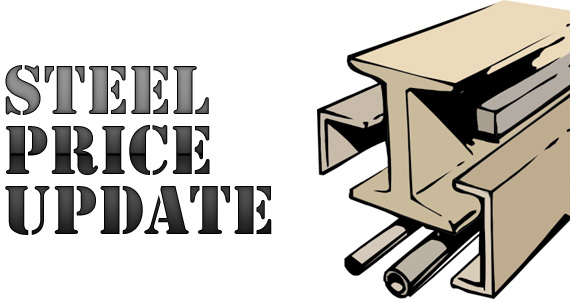 US domestic scrap prices take another dive in July
US scrap trend for this month is reflecting a substantial decline from early June.
On Monday, the American Iron and Steel Institute (AISI) reported that US raw steel production fell 0.6 percent last week (ended July 7), following a 1.5 percent increase the previous week.

Total raw steel production in the United States amounted to 1,869,000 net tons (nt) last week, representing a 0.6 percent decrease from the 1,881,000 nt produced in the previous week, and 1.9 percent above the 1,834,000 nt produced in the same week of last year.
The capacity utilization rate of US raw steelmaking facilities was 75.6 percent in the week ending July 7, compared to 76.1 percent the previous week and 75 percent in the same week a year ago.
Source – SteelOrbis.com