Info, Tutorials and How To Guides
Steel Price Updates – December, 2011
December 12, 2011
Posted By:

SJF Material Handling
US scrap market could be up $20/long ton in December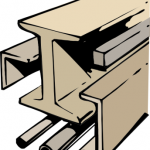 Sources in the US scrap market tell Steel Business Briefing to expect shredded scrap prices in December to be up at least $20/long ton, reversing a recent downward trend.
"It looks as if December will be up $20-30/l.t for all grades," said one Mid-Atlantic region scrap dealer. "I don't know why."
S-based iron ore miner Cliffs Natural Resources announced Monday that it is cutting production at one of its five iron ore mines by nearly 50 percent, due to a major steelmaking customer shutting off a blast furnace for planned maintenance.
Also,
US export scrap prices rise, but activity still moderate
Export scrap prices from the US to both Turkey and the Far East are rising, which is likely to translate to an increase in US domestic scrap prices for December.
Source: Steel Business Briefing