Info, Tutorials and How To Guides
Tag Archives: christmas
Every year, SJF likes to treat our hard-working employees to a catered meal and awards ceremony to commemorate the accomplishments of a year's worth of dedication. The year 2017 has been a particularly successful one for SJF, thanks to the dedication and hard work of all our employees, who work together each and every day to make sure our customers are our top priority.
We are who we are because of the men and women we call our SJF family!
Sales Awards
SJF had some outstanding sales in 2017. All of our sales people sold over $1 million dollars worth of material handling equipment to our loyal customer base.
Winning the top sales award this year was Eric Thovson (ET) for the second year in a row, followed by Kendal Kalamaha and Jason Dieter. Way to go!!
---
Anniversaries
We also like to celebrate anniversaries with the company and are proud that the majority of our employees have been employed with SJF for 10+ years. This year marked an important anniversary for one of our long-term employees, Dave Kieper, who has been with our company for an impressive 25 years. Thanks for all you do Dave!
---
More photos of our celebration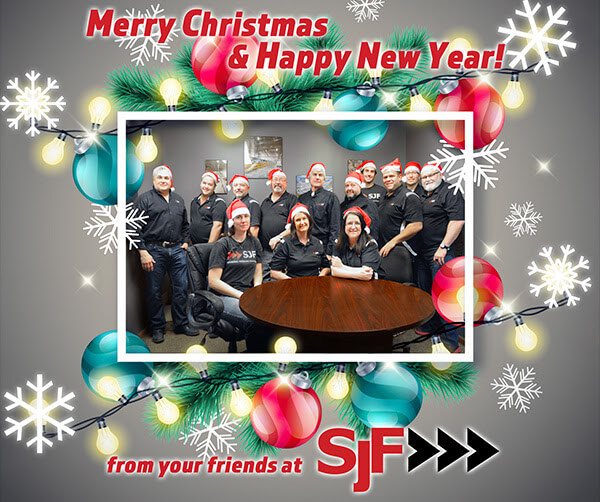 From our 

SJF

 Family to Yours –
Wishing you a
Bright Holiday Season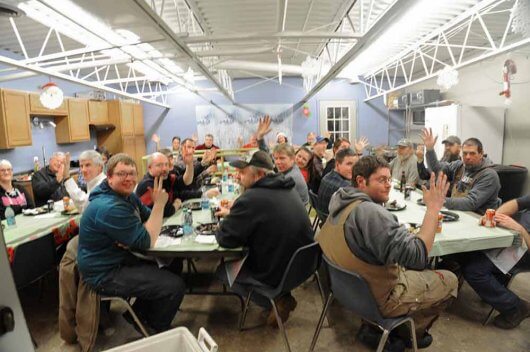 Time for Celebration
Christmas at SJF is a time for celebration, not only because of the holiday season but because it is when we recognize the outstanding employees that make us what we are today.
Each year, SJF recognizes the sales team members with Sales Achievement Awards for their hard work and dedication over the last year. In addition, SJF awards Service Awards to employees celebrating a work anniversary for their many years of service.
Sales Achievement Awards
Two Million Dollar Club
Eric Thovson – Top Sales Person 2016. Eric sold a whopping $2.6 million dollars of products!
Kendal Kalamaha – $2.3 million dollars in sales for 2016.
One Million Dollar Club
Jason Deiter – $1.5 million dollars in sales for 2016.
Vance Haugen – $1.2 million dollars in sales for 2016.
Tom Moore – $1.6 million dollars in sales for 2016.
Rhonda Remer – $1 million dollars in sales for 2016.
Service Awards
Dedication and commitment are highly valued in any capacity, but in an employee is a special thing. SJF is proud to award the following staff members with Service Awards for their years of dedication:
Lori Bachel and Mark Dahlke – 5 Years of Service
Ed Salonek, Brian Springer and Rhonda Remer – 10 Years of Service
Jason Deiter – 20 Years of Service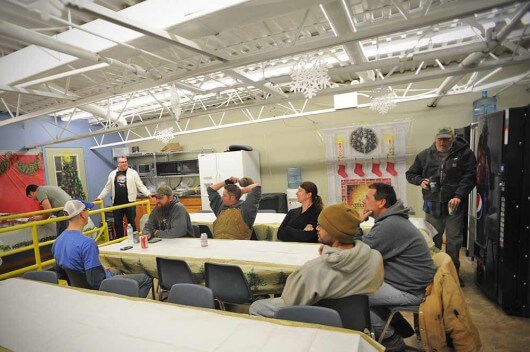 SJF employees and management took a few minutes to celebrate Christmas on a Friday afternoon. We enjoyed great food from Famous Daves (nice call owners!) and discussed our year and it's accomplishments. The sales awards were also passed out and employees were recognized for all the hard work they do to make SJF what it is today.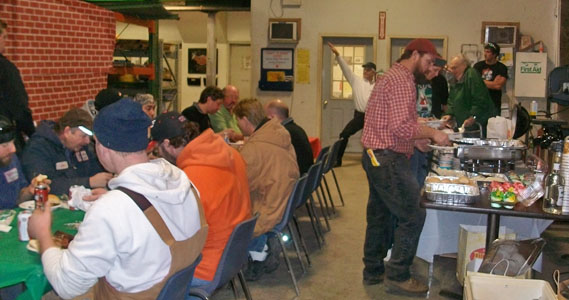 On Friday December 21st at noon, SJF Material Handling shut down operations to celebrate the past year with a Holiday Luncheon for all employees.
Sam Sterner, SJF's lead buyer, proved he can track down more than just equipment by spear-heading the food acquisition which was catered by Dicky's BBQ Pit out of Eden Prairie, MN. All employees were in attendance, including SJF's Founding Father, Gerald (Jerry) Sterner.
After everybody enjoyed their BBQ, several awards were presented. Here's a recap.
Continue reading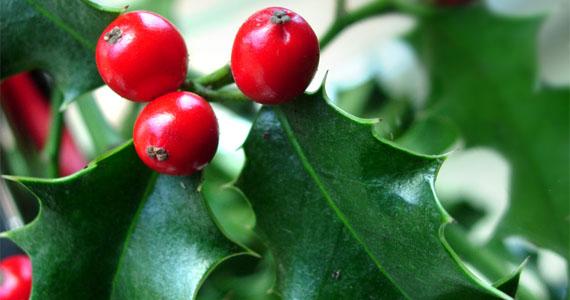 By Rhonda Remer.
Twas the month of December, I'll soon leave my post,
So I got to thinking how I could help Sales the most.
Here's a gentle reminder about whom to go to and when.
I penned this small poem hoping to help you again.
If your order is late, and you feel like crying,
Don't ask Shawn or Mark, go to Joe Sr…or Brian.
Continue reading