Info, Tutorials and How To Guides
Tag Archives: cushion tire rider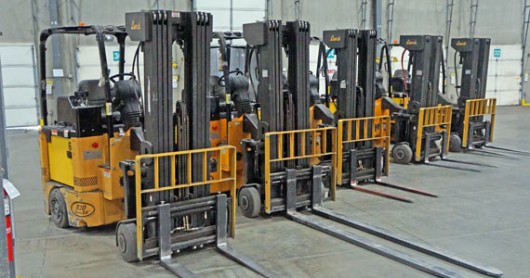 As part of the recent warehouse acquisition in South Carolina, SJF purchased over 25 great forklift trucks!
These trucks are all in excellent condition, have relatively low hours and can be used for a variety of warehouse tasks.  Below, find a summary of each lift truck type currently available, and links to them on the SJF.com website.
Bendi Swivel Front Forklifts

5 ea. available – Model B30
Quad Mast (204″/258″)
Additional Batteries & Chargers Available
$21,000 ea.