Info, Tutorials and How To Guides
Tag Archives: employees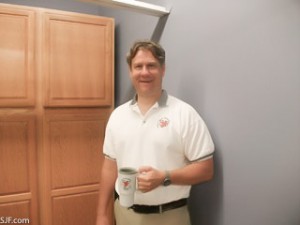 Name: Eric Moen
Dept: Sales
Years at SJF: 4
What do you enjoy doing when you're not at work? Motorcycle Riding and playing with my dog, Molly.
Biggest Pet Peeve: When people don't follow through with what they say they are going to do.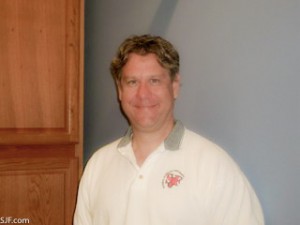 Name something about you that people would be surprised to know: I have been in sales my entire life. Starting when I was 11 years old, selling spices in Cub Scouts, and going to Mississippi to sell books going door to door. I loved it.
What question would you like to answer that you didn't get asked? Are you Single? And the answer is Yes!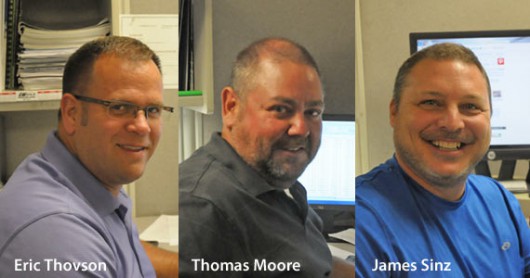 After an exhaustive search, SJF Material Handling (Winsted, MN) has hired three new solutions specialists (sales staff).  These three are stepping into some pretty big shoes that were recently vacated by a couple of other very prolific sales staff.  We sincerely wish them all the best and are looking forward to seeing what new skills and talents they can add to our growing family at SJF.
Eric Thovson comes to us with an auto sales and marketing background, and is very active in his community.
Thomas Moore has previous experience selling Skid Loaders and Compact Mini Skid Loaders and enjoys working with his cattle on his farm.
If you call in and talk w/one of these gentlemen, please welcome them, and wish them luck in this new endeavor.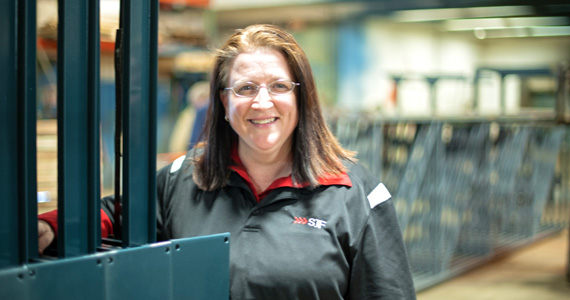 Hello, my name is Rhonda Remer, and being the newest addition to the SJF project sales team, I'd like to offer some inside perspective from the trenches. I have worked in online sales & support for 6 years and just recently started working in client project sales about four months ago. In my short time in direct sales, I have uncovered 2 simple truths. The first one, I had to learn. The second is a truth that I'd like my customers to learn.
First and foremost though, project sales is harder than it looks. And by hard, I mean time consuming. Don't get me wrong, the lead opportunities are great at SJF. There's no shortage of customer interest & quote requests. Whether it's by phone or email, when I do speak with customers they don't always know how to put into words what they envision in their minds. The back and forth translation of needs & wants takes a lot of time. There are days where I feel like a child on an Easter egg hunt with an eye patch and a broken hip. It's not that we don't have the equipment, (we have loads of equipment!) it's just that with used equipment, having the exact material at the exact time a customer needs it can be a challenge.
Continue reading