Info, Tutorials and How To Guides
Tag Archives: engineering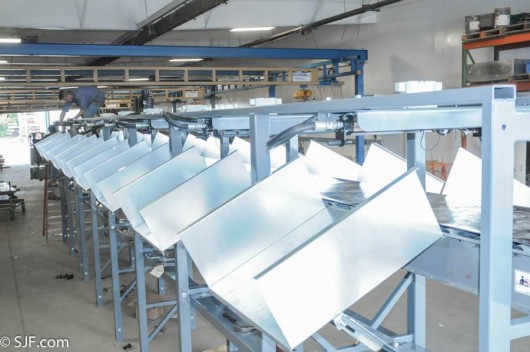 SJF engineer Matt Johnson & systems integrator Frank Sterner team up with SJF's fabrication pros to create, fabricate and program a first-of-its-kind sweep sorter.
This is a very specialized piece of equipment capable of sorting hard to sort packages and bagged product (aka Halloween & other Costumes). This was specifically designed for a Minnesota client to quickly process and fill incoming sales orders quickly while minimizing errors.
This system will allow the company to vastly increase the number of orders they can process as well accommodate future growth and product demand.