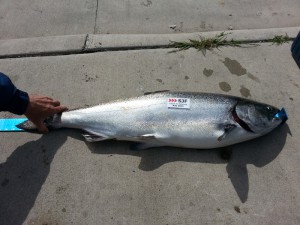 The results are in for July. Once again – Brian Springer takes first place with his 38-1/2″ King Salmon (approx 25 pounds). What a beautiful fish – and congratulations again, Brian.
Hey, The Rest of the SJF Employees – Are you guys asleep?
Only Kidding…
We had some other entries this month as well, continue reading to see the photos.