Info, Tutorials and How To Guides
Tag Archives: material handling
Today, we're checking in again with Rhonda Remer. Rhonda has been in sales for over a year and from time to time, we like to get her perspective on how her journey in material handling sales is coming along.
———–
In July, I was $2,000 shy of the coveted $100,000/month mark in sales. It would have been my second time to hit the milestone. I was initially a bit deflated but then I decided to step back and look at things from a different perspective. What have I learned? How much progress in my new position have I actually made? I will focus on thePreview positive.
1: I have a lot more knowledge about material handling products than when I started this gig. I've sold many different kinds of conveyor, carton flow track, balers, cantilever, hoppers, safety equipment, totes and bins, and of course Pallet Racking and accessories. This leads right into…
2: My knowledge has value. A good way to gauge this is when new people start in the department. SJF recently hired three new Solutions Specialists – all with extensive sales experience. It is refreshing for me to be able to transfer knowledge on equipment and internal processes, as opposed to being the one who is asking all the questions. I realized that my Greenhorn status has changed – I'm no longer the 'new gal.'
Continue reading
SJF today was honored to be named to Minnesota Business Magazines "The 2014 100 Best Companies to Work For."
2014 marks the 2nd consecutive year SJF Material Handling Inc. (SJF.com) based in Winsted, Minnesota has been named to the "Top 100" list published each year by Minnesota Business Magazine.
About the Nomination (From MN Business Magazine)
People spend about one-third of their lives at work, so for a company looking to attract top talent, it helps to score high marks in employee satisfaction. Businesses featured in our 100 Best Companies to Work For Awards have done just that. This award salutes Minnesota organizations setting the standard for employee well-being. The 100 Best are chosen using data gathered from an anonymous employee satisfaction survey administered by an independent research group. Only the top Minnesotan companies, as judged in areas such as work environment, employee benefits, employee happiness, and leadership, are selected for inclusion in the list.
Event Details: A celebration of the 100 Best Companies to Work For in Minnesota will be held June 5, 2014, 6 p.m. at the Saint Paul RiverCentre
December 20th marked my 1 year anniversary in SJF fully commissioned sales. I have to say – It was a year that flew by fast. I learned an enormous amount about our different product and service offerings and was introduced to the fast and furious world of fully commissioned sales.
At the end of the year, when all things were tallied, I'll admit I was a bit deflated. Although my end of year grand total was nothing to sneeze at ($700K+), the monies earned weren't where I was hoping they would be. But to keep a little perspective, I still have a roof over my head and food in the fridge, so I decided to stay on course for year 2.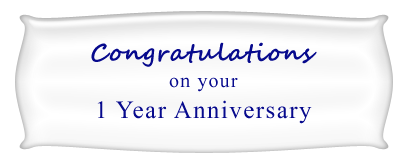 As luck would have it, in the very first month or 2014, I reached a personal sales goal of over $100K sold in one month. This one winning month provided me hope, inspiration and a new drive to see what else I can accomplish in wild world of material handling sales.
Continue reading
Over at Supply Chain Opz, they just released their "Power 50" list.  This list represents the most outstanding supply chain blogs and their contents. This list is curated based on an algorithm using social shares (tweets, likes, google+ mentions, etc) to determine the best of the best Supply Chain Blogs on the web for 2014.

SJF is proud to be listed in such company as…
Penske
Bastian
Ryder
DC Velocity
and many more…
as one of the top influential blogs in the Supply Chain and Logistics industry.  Check out the rest of the list here.
It's been a few months since we've heard from our newest sales recruit – In this post, Rhonda Remer checks in with some insights on her 9 month anniversary in Material Handling Sales.
—
Nine months is the typical gestation time of a baby. On my 9 month anniversary in Solution Sales, I'm happy to announce that I've been blessed with a little "Bundle of Joy." No – I'm not talking about the birth of an infant, but rather something new to me called Repeat Customers!
Just the other day I was very excited to open my email one morning to see an email that said, "Remember me? We need 100 more decks!"
Continue reading
A business has to strike a balance between providing good quality service with proper investment and keeping costs low in order to make a profit. With rising costs, the challenge of maintaining this balance is becoming increasingly more difficult. With respect to handling of material, this is generally seen as consuming the most time in unproductive practices and take up approximately 40% of the staff's efforts in the field. To deal with this and ensure timely and high quality installations, there are a few things that ought to be managed well.
Choose the correct equipment
Choosing the correct equipment goes a long way in reducing costs. Often, the same equipment is used to manage very different jobs, and in many cases this equipment may not be very appropriate for some of those jobs. This reduces the efficiency of work, so it is always better to invest in the correct equipment for the work undertaken. It must also be kept in mind that using certain equipment for purposes which it is not meant for can reduce its life and end up in loss in the long run.
Licenses
Licenses are required for the usage and handling of different equipment, especially in an industrial environment. There can be stringent checks, especially for heavy duty equipment such as cherry pickers or forklifts, where a License to Perform High Risk Work is mandatory. If the license is found lacking or outdated, then heavy fines can be imposed on the operator and the business. This being the case, equipment is often kept unused and the staff not working while waiting for these licenses. It would be beneficial to have staff complete the necessary license training and assessments ahead of time so the license is in hand by the time work starts..
Modern Molding, Inc. (MMI) of Delano, Minnesota, provides custom-made thermoplastic injection molded parts to the worldwide market with complete solutions for engineers, project managers, and purchasing agents. With unsurpassed technical support, Modern Molding helps manufacturers and engineers find the right solutions for any injection molding or tooling need.
Continue reading
An Insiders guide to buying the jewels while avoiding the junk at  auctions.

Everyone likes a deal right? There's always that chance that you'll get something for nothing. You too can pay pennies on the dollar for prime merchandise. No other place gives the little guy the buying power of the professional than an auction…right?
Not unless you believe in fairy tales! 
I've been buying used material handling equipment at auctions for over 30 years. Over that period of time I have purchased literally hundreds of thousands of dollars of equipment. The art is to find, bid for and buy the hidden jewels amongst a wide variety of worthless junk. I am about to share some of my best personal insights and advice on how to avoid ending up with the junk and avoid the parlor tricks designed to get you to overpay for the good stuff.