Info, Tutorials and How To Guides
Tag Archives: material handling sales
Today, we're checking in again with Rhonda Remer. Rhonda has been in sales for over a year and from time to time, we like to get her perspective on how her journey in material handling sales is coming along.
———–
In July, I was $2,000 shy of the coveted $100,000/month mark in sales. It would have been my second time to hit the milestone. I was initially a bit deflated but then I decided to step back and look at things from a different perspective. What have I learned? How much progress in my new position have I actually made? I will focus on thePreview positive.
1: I have a lot more knowledge about material handling products than when I started this gig. I've sold many different kinds of conveyor, carton flow track, balers, cantilever, hoppers, safety equipment, totes and bins, and of course Pallet Racking and accessories. This leads right into…
2: My knowledge has value. A good way to gauge this is when new people start in the department. SJF recently hired three new Solutions Specialists – all with extensive sales experience. It is refreshing for me to be able to transfer knowledge on equipment and internal processes, as opposed to being the one who is asking all the questions. I realized that my Greenhorn status has changed – I'm no longer the 'new gal.'
Continue reading
December 20th marked my 1 year anniversary in SJF fully commissioned sales. I have to say – It was a year that flew by fast. I learned an enormous amount about our different product and service offerings and was introduced to the fast and furious world of fully commissioned sales.
At the end of the year, when all things were tallied, I'll admit I was a bit deflated. Although my end of year grand total was nothing to sneeze at ($700K+), the monies earned weren't where I was hoping they would be. But to keep a little perspective, I still have a roof over my head and food in the fridge, so I decided to stay on course for year 2.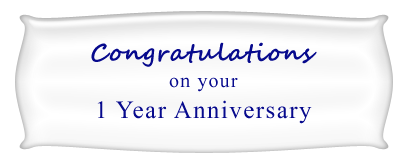 As luck would have it, in the very first month or 2014, I reached a personal sales goal of over $100K sold in one month. This one winning month provided me hope, inspiration and a new drive to see what else I can accomplish in wild world of material handling sales.
Continue reading
It's been a few months since we've heard from our newest sales recruit – In this post, Rhonda Remer checks in with some insights on her 9 month anniversary in Material Handling Sales.
—
Nine months is the typical gestation time of a baby. On my 9 month anniversary in Solution Sales, I'm happy to announce that I've been blessed with a little "Bundle of Joy." No – I'm not talking about the birth of an infant, but rather something new to me called Repeat Customers!
Just the other day I was very excited to open my email one morning to see an email that said, "Remember me? We need 100 more decks!"
Continue reading
Hello, my name is Rhonda Remer, and being the newest addition to the SJF project sales team, I'd like to offer some inside perspective from the trenches. I have worked in online sales & support for 6 years and just recently started working in client project sales about four months ago. In my short time in direct sales, I have uncovered 2 simple truths. The first one, I had to learn. The second is a truth that I'd like my customers to learn.
First and foremost though, project sales is harder than it looks. And by hard, I mean time consuming. Don't get me wrong, the lead opportunities are great at SJF. There's no shortage of customer interest & quote requests. Whether it's by phone or email, when I do speak with customers they don't always know how to put into words what they envision in their minds. The back and forth translation of needs & wants takes a lot of time. There are days where I feel like a child on an Easter egg hunt with an eye patch and a broken hip. It's not that we don't have the equipment, (we have loads of equipment!) it's just that with used equipment, having the exact material at the exact time a customer needs it can be a challenge.
Continue reading