Info, Tutorials and How To Guides
Tag Archives: MN Material Handling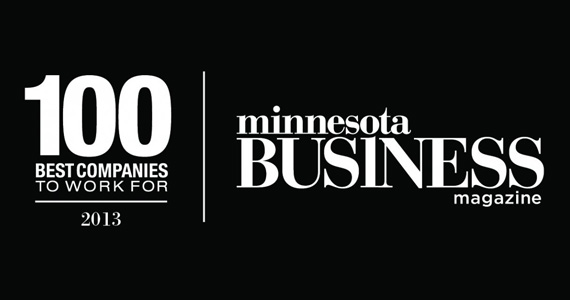 SJF is honored to be named on the 100 Best Companies to Work for in MN for 2013. This list is compiled by Minnesota Business Magazine based out of Minneapolis, MN.
About the Nomination (From MN Business Magazine)
[this award salutes] Minnesota organizations setting the standard for employee well-being. The 100 Best are chosen using data gathered from an anonymous employee satisfaction survey administered by an independent research group. Only the top Minnesotan companies, as judged in areas such as work environment, employee benefits, employee happiness, and leadership, are selected for inclusion in the list.
There will be an award ceremony to honor all of the companies on the list on Thursday, June 6th.
Thanks, MN Business Magazine and thank you SJF employees for making this possible!
You can view the full list of nominees here.
I'd like to take a minute to introduce readers of this blog to a friend of mine in the blogosphere and a fellow Minnesota material handling company. DJ Products is a Minnesota based ergonomic material handling products company whose line of motorized carts is well known in many industries. They offer a full line of push carts, a power mover, a tugger, a trailer mover and other ergonomic powered carts to fit a variety of needs within a number of specialized industries.
Their products range from pulling and pushing industrial carts, hospitality & hospital carts and shopping carts all the way to pulling, pushing and moving cars, trucks & trailers. Needless to say, these carts have some serious power.
In addition to their product line, Jeff authors an industry material handling and ergonomics blog that is full of great tips, industry specific information, case studies and more. I can highly recommend this blog as an excellent resource for material handling and logistics information.
So do yourself a favor and add this one to your reading list. You wont regret it.
Link: DJ Products Homepage
Link: DJ Products Blog