Info, Tutorials and How To Guides
Tag Archives: scrap steel
While the US domestic scrap market appeared poised to weaken slightly in June, prices are now beginning to settle at prices that are sideways to slightly up in some regions.  As other cities, including Chicago and those in the East Coast, began to negotiate, it became evident that demand for busheling is stronger this month than it has been recently, and prices for prime scrap grades could even settle slightly higher in comparison to May.
As predicted, while mills try and push scrap prices down, if they are unable to secure their requirements, it would force a backlash from dealers and prices would reverse course.
Read the rest of the article on SteelOrbis.com
US scrap prices to reflect little change in September
The US domestic scrap market has been extremely quiet ahead of the Labor Day holiday, but deals made early are pointing to a soft sideways trend.
Since the fourth quarter of last year, the Chinese steel market has remained sluggish due to weak global and domestic demand. In this context, China's total crude steel output is expected to decline to 678.68 million mt in 2012, down 0.7 percent compared to 2011, indicating the first year-on-year decline in 31 years, according to the China Iron and Steel Association (CISA).
In 2011, China produced 695.5 million mt of crude steel, up 8.9 on year-on-year basis.
A number of Chinese steel producers have implemented cuts in their production. Meanwhile, some Chinese steel giants, such as Shanghai-based Baosteel and Hubei-based Wuhai Iron and Steel Co.(WISCO) have also suspended development projects amid poor steel market conditions.
US prices and demand are on the upswing in Aug – European markets unchanged until September
So far this month scrap steel prices have recovered strongly during July in US, and continued to firm elsewhere later in the month It is likely that demand will pick up after the summer slowdowns in the core markets, though to what degree is unclear. It remains to be seen if output will be reduced to match actual demand during the rest of Q3, beyond the holiday shutdowns and already-announced closures in Europe. In US and Europe, longs prices are quite firm even if demand is not as strong as normal at this time of year.
I also look at June's production figures that showed global output to have fallen by over three million tonnes. Actual monthly US production fell but, on a daily output basis, Asian and Chinese production was higher. EU-27 and Other Europe daily production was lower compared with May.
The key issue is will producers be able to manage the balance between further price increases and apparent demand levels after the summer slowdowns without turning sentiment downwards.
Source : Steel Business Briefing
US domestic scrap prices take another dive in July
US scrap trend for this month is reflecting a substantial decline from early June.
On Monday, the American Iron and Steel Institute (AISI) reported that US raw steel production fell 0.6 percent last week (ended July 7), following a 1.5 percent increase the previous week.
Continue reading
Two new updates for April –
Sideways US scrap pricing anticipated for March
After volatile price swings over the last four months, some US scrap buyers and sellers are anticipating sideways pricing in March.
With steady mill demand for scrap from February to March expected and without threat of weather disrupting scrap flows, market participants tell Steel Business Briefing scrap pricing is likely to remain flat in March compared to February.
US scrap lobby expresses concern over Russian restrictions
The American Scrap Coalition sent a letter to US Trade Representative Ron Kirk to bring attention to recently announced actions by the Russian government that will continue to inhibit the flow of steel scrap from the country.
"The purpose of this letter is to bring to your attention recent administrative measures by the Russian Federation that would restrict international trade in steel scrap," the coalition wrote in a note reviewed by Steel Business Briefing. "These measures could deny the United States the benefits of commitments Russia has made in connection with its accession to the WTO."
US scrap market could be up $20/long ton in December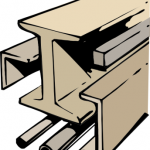 Sources in the US scrap market tell Steel Business Briefing to expect shredded scrap prices in December to be up at least $20/long ton, reversing a recent downward trend.
"It looks as if December will be up $20-30/l.t for all grades," said one Mid-Atlantic region scrap dealer. "I don't know why."
S-based iron ore miner Cliffs Natural Resources announced Monday that it is cutting production at one of its five iron ore mines by nearly 50 percent, due to a major steelmaking customer shutting off a blast furnace for planned maintenance.
Scrap drop may not affect already lowered US plate pricing
The falling price of scrap may not lead to a further drop in the US price of plate, as the product has already steadily declined in price over the last six months.
The scrap benchmark price Nucor uses to set its raw material surcharge for longs and plate products dropped $30/long ton earlier this month. Nucor could raise its base price $30/short ton to offset the drop in the surcharge and keep prices flat.
Source: Steel Business Briefing
US scrap export prices to Turkey fall, but rise to the Far East
Turkish mills continue to pressure ex-US scrap prices lower, while scrap export prices from the US to the Far East are beginning to recover.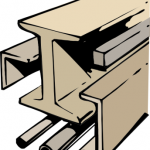 Baosteel predicts iron ore prices to stay high into 2012
Ma Guoqiang, president of Baoshan Iron & Steel – Baosteel Group's listed arm – expects Chinese iron ore import prices to remain high for the fourth quarter of 2011 and throughout 2012.
Ma's comment, contained in the company's online communication with the shareholders on 31 August, reverses the prediction Baoshan Steel made in May that the global iron ore market would dip into oversupply this year.