Info, Tutorials and How To Guides
Tag Archives: sjf employees
When times get hard, living in a small close-knit community can oftentimes have a huge advantage. In following in their father Jerry Sterner's legacy for love and pride in our local community, the Stafford and Frank Sterner families, owners of SJF Material Handling Inc., would like to begin a movement encouraging other local businesses to daily patronize our local restaurants and other businesses in and around the Winsted community in support of our neighbors and friends.
For as long as Minnesota's executive order restricting business operations is in effect due to COVID-19, SJF will be purchasing lunches from different Winsted restaurants for all SJF employees working on-site starting on Monday, March 30, 2020. Frank and Stafford's hope is that other Winsted businesses will follow suit and come together as a community to boost sales to local restaurants and businesses.
SJF is committed to doing everything possible to help our Winsted community family through this difficult time. At the same time, this movement also rewards employees for their hard work in continuing to keep SJF, as an essential business, running smoothly.
We would like to encourage all businesses in Winsted to show their support in this way. Let's work together to become an example to other communities so that they may do the same. Together we can make it through this difficult time and strengthen our own community in the process.
We're excited… We're pumped… This is our year and we're ready to cheer our very own Minnesota Vikings all the way to the Superbowl! Go purple and gold!
SKOL VIKES!
We're showing our Minnesota Pride loud and proud at SJF this week! Be sure to watch the Twins take on the Yankees Friday night at 6 pm!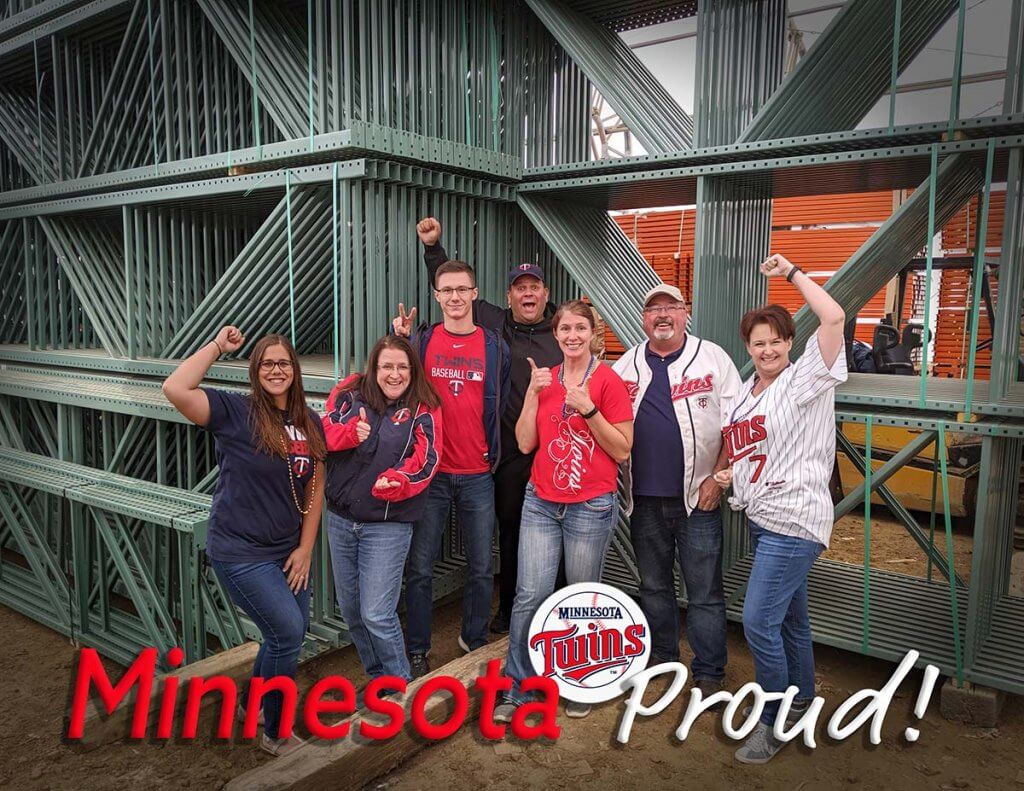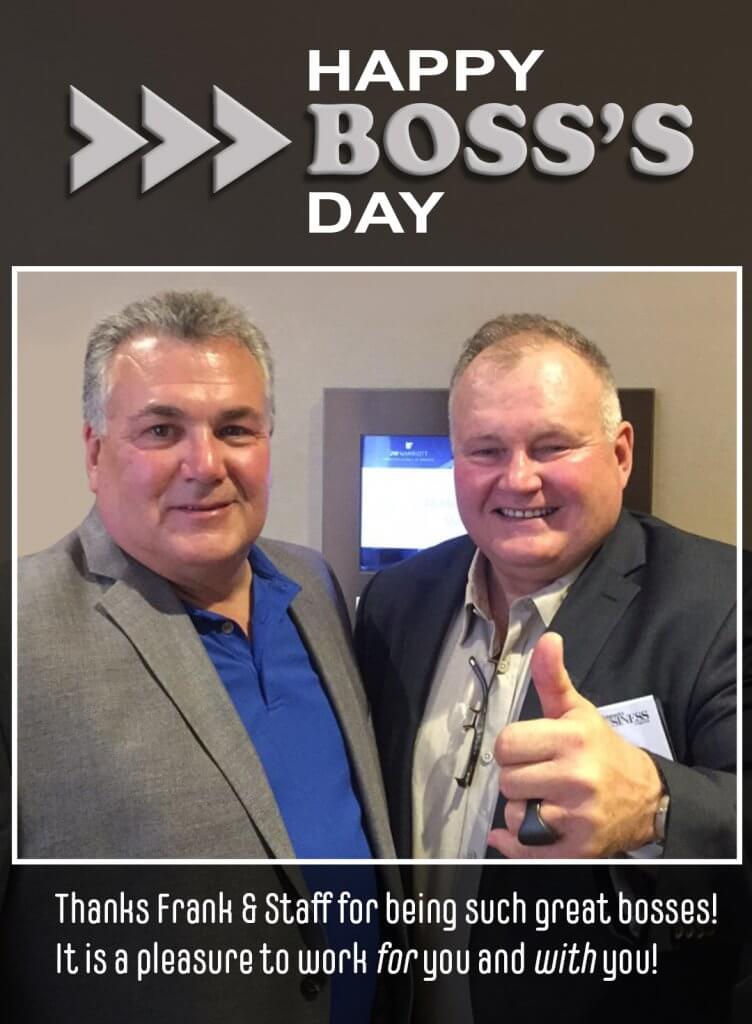 Final tally is in on the SJF Phase III "Fit as a Fiddle" Contest…
Please join us in congratulating Ed Salonek in our Accounting Department for losing the most weight, with an astounding 4.622% body weight lost! A close second place went to Tom Moore in the Sales Department, with 4.491% body weight loss, and third place went to Denise Rosenau in the Web & Marketing Department, with a 1.202% body weight loss.
Ed walks away with not only better health, but also the grand prize – an Yoga Lenovo laptop, sponsored by MedVelocity.
In total, 29.6 lbs. was shed by the group, with 11 employees participating.
A special thanks goes out to MedVelocity for sponsoring this contest and providing not only the prizes, but also positive motivation throughout the contest duration.
Thank you SJF Employees!
October 27, 2017 – How do you show employees that they are valued and appreciated? Feed them, of course!
SJF employees enjoyed a catered dinner from V's Grill in Winsted on Friday, October 27th as a huge THANK YOU for all that they do for SJF Material Handling.
---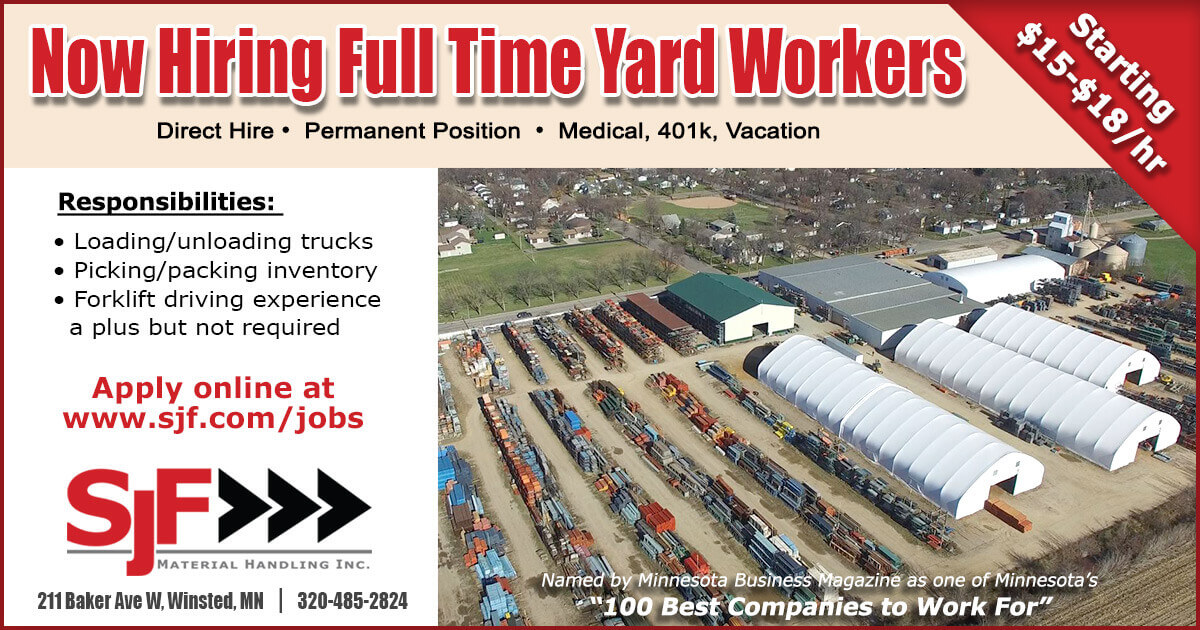 SJF Material Handling Inc. has immediate openings for Material Handlers/Yard Workers
SJF, a leader in the Material Handling Equipment Industry, is seeking Outside Yard Material Handlers to work at our facilities in Winsted, MN. Responsibilities include loading and unloading trucks, picking and packing inventory to ship and receiving. Forklift driving experience is a plus but not required.
These are direct hire, full time permanent positions. We offer competitive wages, medical, 401k and paid vacation and more.