Info, Tutorials and How To Guides
Tag Archives: steel business briefing
Two new updates for April –
Sideways US scrap pricing anticipated for March
After volatile price swings over the last four months, some US scrap buyers and sellers are anticipating sideways pricing in March.
With steady mill demand for scrap from February to March expected and without threat of weather disrupting scrap flows, market participants tell Steel Business Briefing scrap pricing is likely to remain flat in March compared to February.
US scrap lobby expresses concern over Russian restrictions
The American Scrap Coalition sent a letter to US Trade Representative Ron Kirk to bring attention to recently announced actions by the Russian government that will continue to inhibit the flow of steel scrap from the country.
"The purpose of this letter is to bring to your attention recent administrative measures by the Russian Federation that would restrict international trade in steel scrap," the coalition wrote in a note reviewed by Steel Business Briefing. "These measures could deny the United States the benefits of commitments Russia has made in connection with its accession to the WTO."
US scrap market could be up $20/long ton in December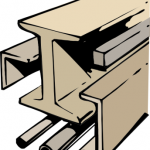 Sources in the US scrap market tell Steel Business Briefing to expect shredded scrap prices in December to be up at least $20/long ton, reversing a recent downward trend.
"It looks as if December will be up $20-30/l.t for all grades," said one Mid-Atlantic region scrap dealer. "I don't know why."
S-based iron ore miner Cliffs Natural Resources announced Monday that it is cutting production at one of its five iron ore mines by nearly 50 percent, due to a major steelmaking customer shutting off a blast furnace for planned maintenance.
Scrap drop may not affect already lowered US plate pricing
The falling price of scrap may not lead to a further drop in the US price of plate, as the product has already steadily declined in price over the last six months.
The scrap benchmark price Nucor uses to set its raw material surcharge for longs and plate products dropped $30/long ton earlier this month. Nucor could raise its base price $30/short ton to offset the drop in the surcharge and keep prices flat.
Source: Steel Business Briefing
US scrap export prices to Turkey fall, but rise to the Far East
Turkish mills continue to pressure ex-US scrap prices lower, while scrap export prices from the US to the Far East are beginning to recover.
Schnitzer: Scrap markets still active despite price decline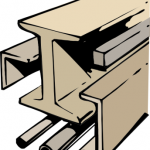 While ferrous scrap markets have become "cautious" in recent weeks with prices falling, prices are still strong overall, believes Tamara Lundgren, ceo of US-based Schnitzer Steel Industries. She was speaking on a conference call yesterday to discuss the company's quarterly results; the call was monitored by Steel Business Briefing.
"Our customers have a need for scrap but they are watching world events and keeping inventories low," she said.
—————————————-
SDI execs see stable scrap market
Executives at minimill steelmaker Steel Dynamics Inc and scrap unit OmniSource say ferrous scrap will likely remain fairly stable this year, though they cautioned the scrap environment is still volatile and their outlook uncertain.
Speaking yesterday on a conference call to discuss third quarter results, Mark Millett, SDI president and coo, said he doesn't anticipate any dramatic moves in scrap pricing unless there is an appreciable change in domestic steel mill utilization. The call was monitored by Steel Business Briefing.
Two updates to share today – both from Steel Business Briefing…
Turkish imported scrap prices keep soaring
Turkish imported scrap offer prices have already crossed $500/t levels but the transactions have slowed down this week, Steel Business Briefing learns from the market sources.
The latest confirmed deep sea cargo was a composite cargo of 16,000 tonnes of HMS 1&2 70:30, 8,000t HMS 1, 3,000t of rail scrap and 3,000 tonnes of P&S; it was sold at $498/t cfr from an EU supplier.
—
US scrap prices still rising; could hit $500 for shredded
US shredded scrap prices were about $460/long ton delivered mill last week, according to a recent survey, and will likely continue to climb, Steel Business Briefing understands.
That's up about $50/l.t from the beginning of December, when prices were about $410/l.t.
US scrap market players are expecting lower scrap prices next month, they tell Steel Business Briefing.
"It appears the market will be down by $20-25/long ton due to the lack of new export business," said one source in the Mid-Atlantic states.
US steel prices could see a short-term bump on the back of increasing scrap prices, but most likely will follow a downward trend into the first quarter of next year, according to the market research manager of a major American coated flats distributor.
Cleveland-based Majestic Steel's Josh Spoores says in a monthly report distributed to clients and industry observers that a combination of market conditions has him leaning toward a scenario of falling prices through year-end and into early 2011.
Source: Steel Business Briefing

DJJ head says scrap prices could strengthen in coming months
After falling in the second quarter, scrap prices appear to have temporarily bottomed and may even be heading upward, according to Keith Grass, CEO of Nucor's scrap unit, David J Joseph (DJJ).
Speaking during a quarterly earnings call yesterday, Grass said flows into company scrap yards appear to have declined 25 to 30%. Inquiries from the export market have picked up, he said, something that had been absent for the last 30-45 days.
Courtesy: Steel Business Briefing