Info, Tutorials and How To Guides
Tag Archives: summer 2013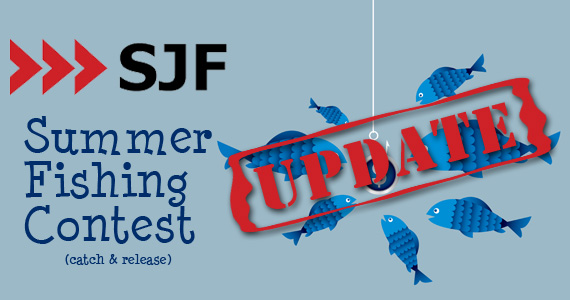 The August results are in for the SJF Summer Fishing Contest.  With a 25-1/2″ Catfish, Lori Bachel wins this month's prize!
It looks like we've got ourselves a contest after all!
Congratulations, Lori!
Three other entries for August were:
Sam Sterner with a 16″ Rainbow Trout
Brian Springer caught a 24″ Northern.
Photos of the other entries can be seen after the jump.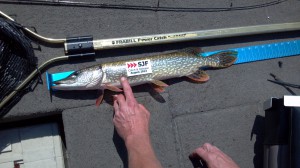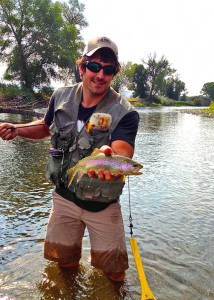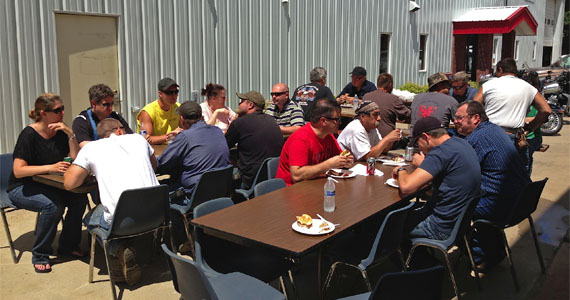 To kick off the summer, SJF held a company barbecue in the parking lot last week. Hamburgers, Brats & Hot Dogs & even some Venison (Deer) were expertly grilled by our very own Eric Moen and Ed Salonek.
We even busted out our custom made SJF grill made from material handling components left over from various projects in the production shop.
All of the employees enjoyed their lunch and then played a little hoops before returning to work for the rest of the day.