Every year, SJF likes to treat our hard-working employees to a catered meal and awards ceremony to commemorate the accomplishments of a year's worth of dedication. The year 2017 has been a particularly successful one for SJF, thanks to the dedication and hard work of all our employees, who work together each and every day to make sure our customers are our top priority.
We are who we are because of the men and women we call our SJF family!
Sales Awards
SJF had some outstanding sales in 2017. All of our sales people sold over $1 million dollars worth of material handling equipment to our loyal customer base.
Winning the top sales award this year was Eric Thovson (ET) for the second year in a row, followed by Kendal Kalamaha and Jason Dieter. Way to go!!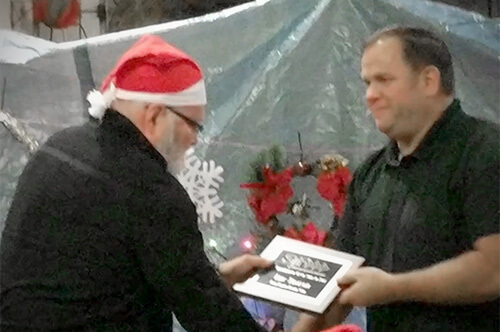 ---
Anniversaries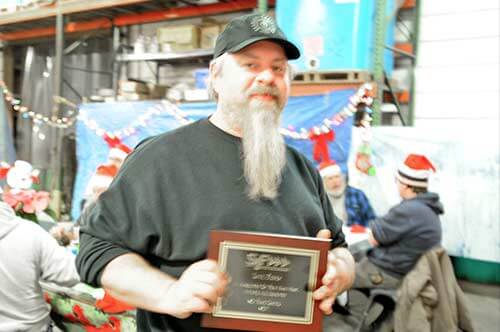 We also like to celebrate anniversaries with the company and are proud that the majority of our employees have been employed with SJF for 10+ years. This year marked an important anniversary for one of our long-term employees, Dave Kieper, who has been with our company for an impressive 25 years. Thanks for all you do Dave!
---
More photos of our celebration