As both a service and product based business, SJF employees work with many people every day. Not only do we interact with customers, but also with other service vendors. It comes as no surprise that relationships form and fun challenges conspire.
In this case, the folks from DestiNATION Transport and our own Solutions Specialists Justin Erkenbrack, Vance Haugen, and Craig Barnaal, got to discussing golf one day. Through some fun bantering, the guys decided to set up a golf scramble – SJF vs. DestiNATION Transport on Saturday, June 10th at Albion Ridges Golf Course in Annandale, MN.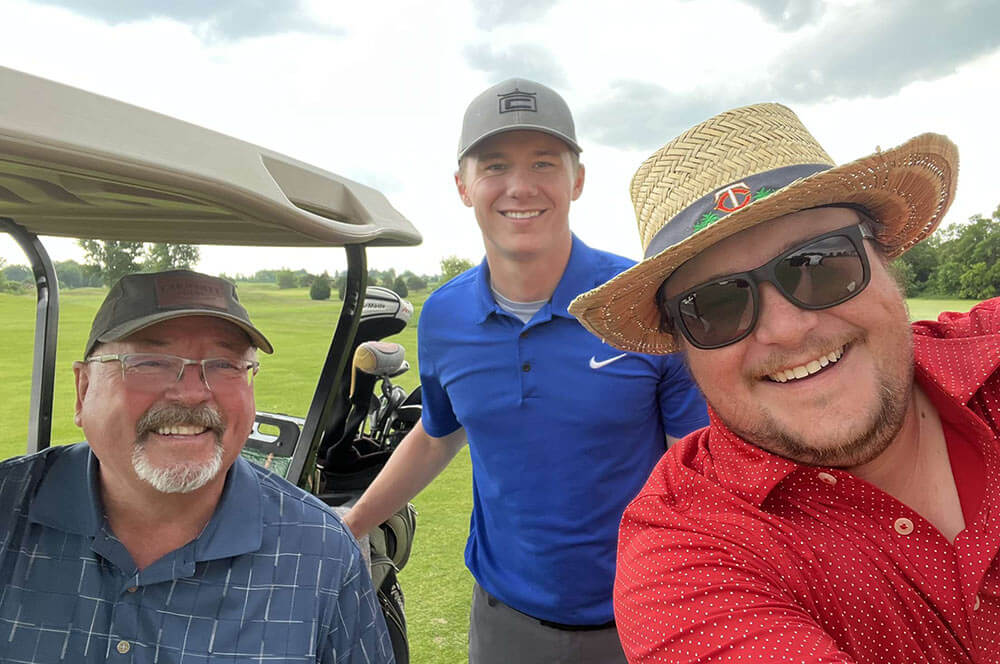 The day began with sun and fun with both teams ready to show off their skills. On the second hole of the day, Craig had an amazing 3rd shot in which he holed out for Eagle from 100 yards away from the green. That gave SJF a lead that stuck for the rest of the day.
Officially, play was suspended before a winner could be determined, but SJF was in the lead when it started to rain cats and dogs! The SJF team was 4 under par with three holes left to play when the rain hit.
Lots of laughs were had and both teams had a blast, even though they all ended up soaked and unable to finish the round. They are hoping to set up another outing this fall for a rematch.