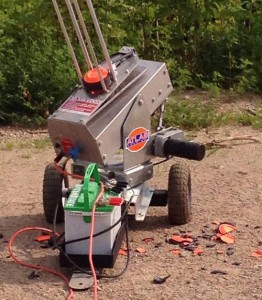 SJF just acquired an Olympic quality clay pigeon launcher so that we could offer employees the opportunity to burn off some stress after work by doing a little target shooting.  The idea originally came about when a group of employees expressed in interest in shooting clays. Recently, SJF had the opportunity to purchase this high quality clay thrower and decided to start a friendly bi-weekly target shooting club.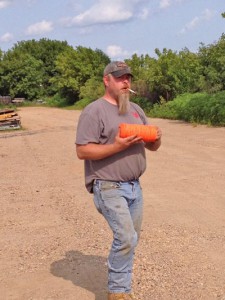 This past week saw SJF's employees getting together after hours to break in the new Atlas clay pigeon machine. Needless to say, there was no lack of verbal taunting during the inaugural event. By the time the sun started to set, several challenges were made and accepted which will (of course) need to be settled in the weeks ahead. Stay tuned for more updates and photos.
Shown left, Dave Kieper brings more clay targets for the new Atlas thrower.