Info, Tutorials and How To Guides
SJF Presents – Rusty Iron Chef – Part I
September 3, 2014
Posted By:

SJF Material Handling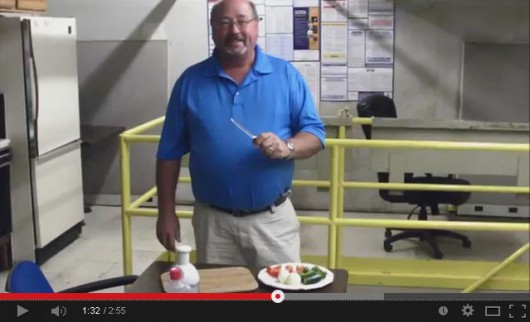 We recently thought it'd be fun to show you how our sales staff stays motivated on a Friday. Our very own "Rusty Iron Chef" Vance Haugen hows us how to keep the troops happy and well-fed with his take on scrambled eggs.
This Friday tradition has been happening now for some time, and Vance, Jason and Jim decided to give it the "Iron Chef" treatment. Watch now, as Vance begins to whip up some delicious breakfast for the SJF staff.


Will Vance be the next Rusty Iron Chef?
Check back later this week to find out!