Info, Tutorials and How To Guides
Tag Archives: spantrack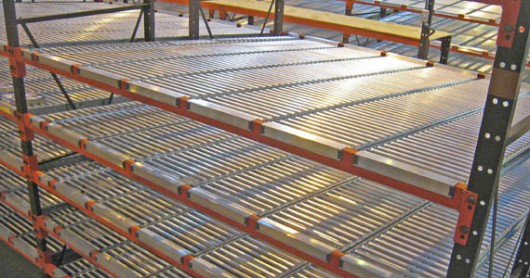 Dex Media is a marketing solutions leader trusted by more than 600,000 local business clients nationwide. Dex is committed to helping its clients create and grow their customer relationships by providing a customizable mix of marketing solutions that include websites, print, mobile, social media and search engine marketing.
When Dex Media was preparing a facility for new business and needed to retrofit existing racking with a roller track product, Jason Deiter at SJF answered the call. The result was adding 900+ lanes of Keneco Beam Track to existing structural rack framework. Special attention needed to be payed to the dimensions of the existing racking and the channel size of the beams so that the hangers and the Beam Track would install straight off the truck with no hassle.
Continue reading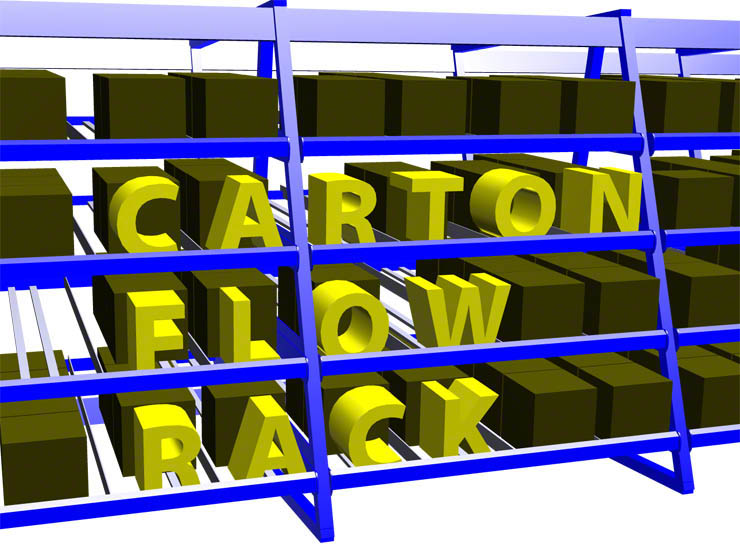 Advanced Guide to Carton Flow Racking
While this guide is meant to assist you in choosing your rack, it is still beneficial to consult with one of our professional solutions specialists. They have been working with this material every day for years and are aware of ALL the tips and tricks concerning carton flow racks. Please feel free to call us at 800-598-5532 to discuss your planned layout.
Carton Flow Racking
Put simply, the main advantage of carton flow rack is that merchandise remains better organized and easier to find/pick. With carton flow rack, the product is automatically rotated on a first in first out basis. The concept is simple and effective. Merchandise is stocked in the rear of the carton flow rack and moves toward the picking station in front on an inclined shelf equipped with specially designed roller track. When a carton is removed from the picking station, the next one in line rolls to the front. Carton flow is a great system that always keeps items within reach. Inventory is easier to monitor and control since products are fully visible at all times.
Restocking and picking typically offer the greatest opportunity for improving efficiency. With carton flow rack systems labor savings of up to 75% can be realized almost immediately. Because items are picked from the front and stocked from the rear, both functions can be performed without interference and with minimized travel.
In a static storage system such as standard shelving, the stockers and pickers are often doing a lot of unnecessary work, leading to decreased productivity. Although the static storage systems may be less expensive in the short term, in the long run they can cost you more than they initially save, especially compared with a flow rack system.