Info, Tutorials and How To Guides
SJF's Material Handling Blog
December 11, 2016
Posted By:

Denise Rosenau
 Newly Acquired Best Flex Power Conveyor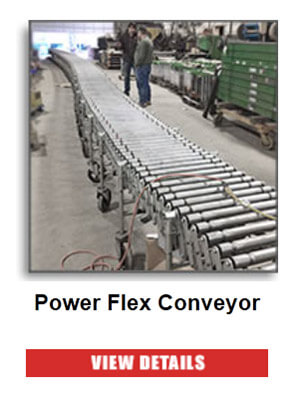 Just In – Four Available
24 inch width
42 feet collapsed size/92 feet extended
1.9″ roller, 4″ center to center
Now Priced As Low As $20,995
*All new replacement bands and band installation free if purchased by Dec. 20, 2016
December 9, 2016
Posted By:

Denise Rosenau
November 29, 2016
Posted By:

Denise Rosenau
November 22, 2016
Posted By:

Denise Rosenau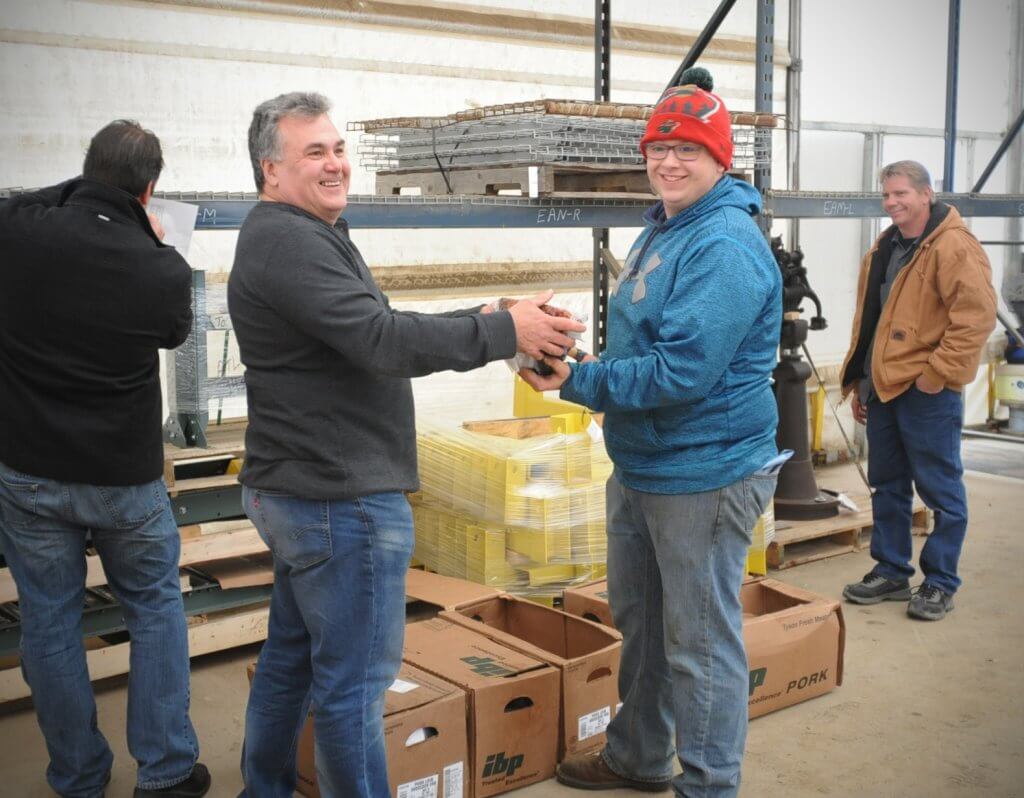 Frank Sterner, second from the left, hands a ham to Ethan Heimkes, second from the right, for his holiday bonus. Also pictured are Ed Salonek, left, and Brian Springer, right.
---
Let the Holiday Season Begin!
The Thanksgiving holiday is all about traditions and SJF Material Handling has a tradition that involves some of our employee's favorite things – FOOD! As in past years, Thanksgiving turkeys and hams were handed out to all SJF employees as a thank you for their hard work and dedication.
Pictured above are SJF Sales Specialists Tom Moore, left, and Jason Deiter, right, showing off their Thanksgiving goodies.
November 17, 2016
Posted By:

Denise Rosenau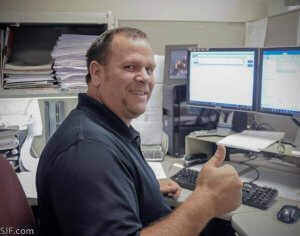 Eric Thovson today received a review from a client that really made everyone at SJF quite proud. It exemplified the type of service and team work our entire SJF team strive to provide our clients.
Reviews like the one James Skallerud provided below make it all worth the effort. Great job Eric and everyone that makes it happen each and every day.
---
November 15, 2016
Posted By:

Denise Rosenau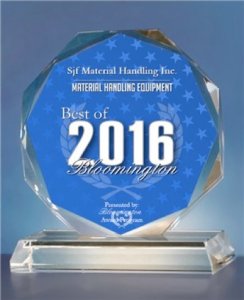 FOR IMMEDIATE RELEASE
BLOOMINGTON November 8, 2016 – SJF Material Handling Inc. has been selected for the 2016 Best of Bloomington Award in the Material Handling Equipment category by the Bloomington Award Program.
Each year, the Bloomington Award Program identifies companies that we believe have achieved exceptional marketing success in their local community and business category. These are local companies that enhance the positive image of small business through service to their customers and our community. These exceptional companies help make the Bloomington area a great place to live, work and play.
Various sources of information were gathered and analyzed to choose the winners in each category. The 2016 Bloomington Award Program focuses on quality, not quantity. Winners are determined based on the information gathered both internally by the Bloomington Award Program and data provided by third parties.
About Bloomington Award Program
The Bloomington Award Program is an annual awards program honoring the achievements and accomplishments of local businesses throughout the Bloomington area. Recognition is given to those companies that have shown the ability to use their best practices and implemented programs to generate competitive advantages and long-term value.
The Bloomington Award Program was established to recognize the best of local businesses in our community. Our organization works exclusively with local business owners, trade groups, professional associations and other business advertising and marketing groups. Our mission is to recognize the small business community's contributions to the U.S. economy.